What is Academic Innovation?
The Office of Academic Innovation is charged with creating a culture of innovation in learning. As a catalyst for academic innovation we aim to shape the future of learning and redefine public residential education at a 21st century research university by unlocking new opportunities and enabling personalized, engaged, and lifelong learning for the U-M community and learners around the world.
We facilitate large scale tech solutions that support teaching and learning, bringing powerful tools into classrooms and creating a foundation for developing open technologies.
We partner with faculty to research and support new modes of learning, from flipped classrooms to residential MOOCs to interdisciplinary programs.
Leadership in Learning Analytics
Through learning analytics, we are helping to empower students, faculty, administrators and staff to make more informed choices to improve learning outcomes.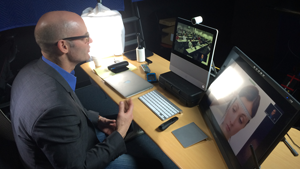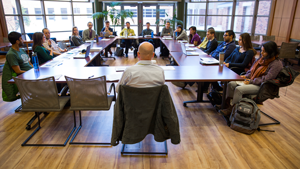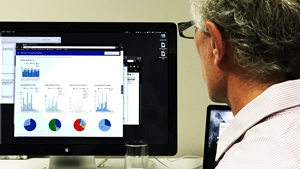 Academic Innovation Fund
maximizing institutional impact