18sep8:30 am10:30 am2020 Dewey Lecture: Building a Civic Temper (hosted by The Edward Ginsberg Center)8:30 am - 10:30 am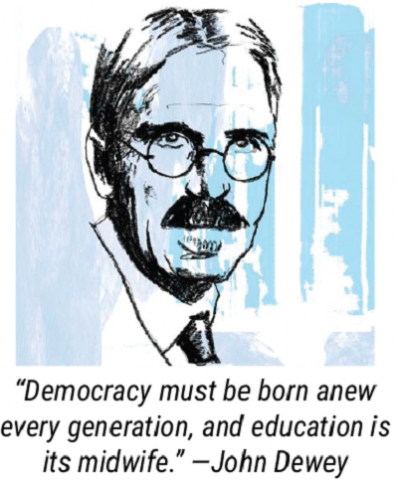 Event Details

At the Center for Academic Innovation, we host a variety of different events with a wide range of guest speakers and formats to suit the needs of our various audiences. However, often times we like to amplify events around U-M's campus and beyond from partners or colleagues that align with our mission. This event falls into that category and we hope to see you there!

2020 Dewey Lecture: Building a Civic Temper (hosted by The Edward Ginsberg Center)

The Edward Ginsberg Center in partnership with University of Michigan Museum of Art warmly invite you and your colleagues to join us for our biannual event.

The Ginsberg Center's Dewey Series recognizes the enduring legacy of philosopher and educational reformer John Dewey, who taught at U of M in the 1890's, and later, went on to found the New School for Social Research. Chief among Dewey's enduring ideas were that experience is the means through which we come to understand and connect with the world around us, and, that universal education is the key to democracy.

September 18th, 2020
8:30am to 10:30am EST

This virtual event will feature a panel discussion between Alec Gallimore, Naomi Wilson, Mary Jo Callan, and moderated by Nick Tobier. Each panelist offers a unique perspective about how we can build the civic temper by challenging the University of Michigan to align incentives and actions with rhetoric and aspiration.

Participants will also participate in small group conversations, using an activity co-designed with UMMA, to explore our prior ideas and experiences around civic engagement and consider how each of us can contribute to build the civic temper.

Registrants will be sent a Zoom invite and password prior to the event.
Time

(Friday) 8:30 am - 10:30 am