20oct1:00 pm2:30 pmAIM Extended Reality (XR) - XR for Higher Education: Experiential Design Affordances, Production Challenges, & Ethical Considerations1:00 pm - 2:30 pm EST

Event Details

Join us for AIM XR, where we host speakers working with augmented and virtual reality, and everything in between to share their knowledge and engage with the University of Michigan extended reality (XR) community. Event details are listed below and registration is required. This virtual event will be hosted on Zoom.

XR for Higher Education: Experiential Design Affordances, Production Challenges, & Ethical Considerations with Kent Bye
October 20, 2021
1-2:30 p.m. EST
REGISTER HERE

Description:

Virtual & Augmented Reality are new computing paradigms that provide powerful new affordances for embodied learning, but there are also a lot of challenges in producing immersive experiences as they require a lot of subject matter expertise. The best practices for experiential design and development are also still emerging, and there are also new ethical considerations to keep in mind when deploying immersive technologies.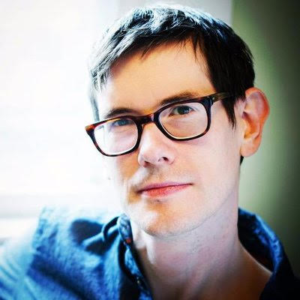 Kent Bye has been speaking to thousands of immersive creators and innovators for the past seven years on the Voices of VR podcast, and he'll be presenting about some of the new affordances of spatial computing as well as some of the underlying principles of embodied cognition that makes VR & AR a powerful medium for learning. He'll also give a brief survey of some of the trends of immersive production, and the various experiential design tradeoffs between ease of production and robustness of interactivity and shared social spaces. Finally, he'll do a brief survey of the ethical & privacy considerations to keep in mind for the higher educational context for XR.
This 45-minute talk + 45-minutes of Q&A will provide context for what's happening at the frontiers of experiential design & education, tips & strategies for how to bootstrap the production & distribution of immersive educational content, and finally some of the ethical & moral dilemmas for educators to consider with the introduction of immersive technologies.
Since May 2014, Kent Bye has conducted over 1600 Voices of VR podcast interviews featuring the pioneering artists, storytellers, and technologists driving the resurgence of virtual & augmented reality. He's an oral historian, experiential journalist, & aspiring philosopher, helping to define the patterns of immersive storytelling, experiential design, ethical frameworks, & the ultimate potential of XR. You can find his podcast at voicesofvr.com and his latest thoughts on Twitter @kentbye.
Accessibility:
The Center for Academic Innovation (CAI) is committed to ensuring that our meetings and events are accessible to all individuals. This event will be using Zoom. Please let us know how we can ensure that this event is inclusive to you. What accommodations or access needs can we help facilitate? Contact Trevor Parnell, Events and Marketing Specialist (tparn@umich.edu) with any questions or access needs.
Time

(Wednesday) 1:00 pm - 2:30 pm EST