05nov1:00 pm2:00 pmAIM Research: AI for Scalable Course Articulation Recommendation1:00 pm - 2:00 pm

Event Details

Join us for AIM Research, where we host speakers working with data analytics and research to share their knowledge and engage with the University of Michigan research and learning analytics community. The field of learning analytics is a multi- and interdisciplinary field that brings together researchers from education, the learning sciences, computational sciences and statistics, and all discipline-specific forms of educational inquiry. Event details are listed below and registration is required. This virtual event will be hosted on Zoom.

AIM Research: AI for Scalable Course Articulation Recommendation with Zach Pardos, PhD
Friday, November 5, 2021
1-2 p.m. EST
REGISTER HERE

Title: AI for Scalable Course Articulation Recommendation

Abstract: Articulations serve as the gatekeepers to socio-economic mobility in systems of higher education. However, determining which course at one institution is academically equivalent to a course at another institution can be an intractable task when attempting to articulate and maintain articulations comprehensively and precisely between even a small set of institutions. In this talk, I will present research on using AI to scale articulation recommendation by leveraging course catalog descriptions complimented by information contained within historic enrollment patterns to infer cross-institutional course equivalencies. Early pilots of this AI articulation involving faculty engagement will be discussed as well as its current limitations and productive challenges ahead.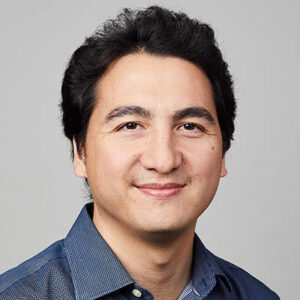 Presenter: Zach Pardos, PhD is an Associate Professor at UC Berkeley studying adaptive learning and AI in the Graduate School of Education. His research focuses on knowledge representation and recommender systems approaches to increasing credit mobility and degree attainment in higher education using behavioral and textual data. He earned a PhD in Computer Science from Worcester Polytechnic Institute followed by a post-doc at the Massachusetts Institute of Technology. At Cal, he directs the Computational Approaches to Human Learning research lab, teaches in the data science undergraduate program, and is an affiliated faculty in Cognitive Science.
Accessibility: The Center for Academic Innovation (CAI) is committed to ensuring that our meetings and events are accessible to all individuals. This event will be using Zoom. Please let us know how we can ensure that this event is inclusive to you. What accommodations or access needs can we help facilitate? Contact Trevor Parnell, Events and Marketing Specialist (tparn@umich.edu) with any questions or access needs.
Time

(Friday) 1:00 pm - 2:00 pm