06dec1:00 pm2:00 pmAIM Research: Course Choice and Inequality: Investigating First Math Choices1:00 pm - 2:00 pm EST

Event Details

Join us for AIM Research, where we host speakers working with data analytics and research to share their knowledge and engage with the University of Michigan research and learning analytics community. The field of learning analytics is a multi- and interdisciplinary field that brings together researchers from education, the learning sciences, computational sciences and statistics, and all discipline-specific forms of educational inquiry. Event details are listed below and registration is required. This virtual event will be hosted on Zoom.

AIM Research: Course Choice and Inequality: Investigating First Math Choice with Monique Harrison
December 6, 2021
1-2 p.m. EST
REGISTER HERE

Upon entry into college, and every term thereafter, students are confronted with the task of making choices – choosing extracurriculars, ranking dorms, and selecting courses (the topic of this talk). That discretion brings agency and a sense of freedom, but also the potential for stalled academic progress and the perpetuation of inequality. In this talk I will discuss the various course selection strategies first year students utilize to choose their first math class, and how this choice led to disparate experiences of their math courses and altered student trajectories. I focus on first math courses in college because of the substantial importance of math in STEM pathways and the potential of positively impacting underrepresented students. I look forward to discussing course selection more broadly and what can be learned/applied from these findings.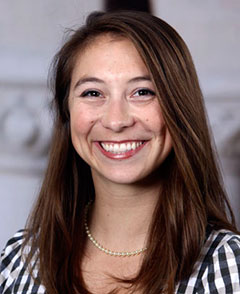 Monique Harrison is in the Stanford Sociology of Education program in SHIPS and also an IES Fellow (quantitative research fellowship). She currently studies student pathways through college as part of the Carta Research Lab, with an emphasis on gender, race and first generation college students. She is advised by Mitchell Stevens and Sean Reardon. More general research interests include equitable math practices, charter schools, and disparities in environmental access and stewardship. Before Stanford Monique was a middle school administrator, teaching coach and math/science teacher in East San Jose, CA. She earned a BS in Human Development from Cornell University and a M.Ed in School Leadership from Harvard University. She currently serves as the SAEN (Sociology And Education Network) co-chair and teaching assistant for the Undergraduate Honors Research Program.
Accessibility: The Center for Academic Innovation (CAI) is committed to ensuring that our meetings and events are accessible to all individuals. This event will be using Zoom. Please let us know how we can ensure that this event is inclusive to you. What accommodations or access needs can we help facilitate? Contact Trevor Parnell, Events and Marketing Specialist (tparn@umich.edu) with any questions or access needs.
Time

(Monday) 1:00 pm - 2:00 pm EST