13dec12:00 pm1:30 pmAIM Research: Designing Psychologically Welcoming and Inclusive Online Learning Environments12:00 pm - 1:30 pm

Event Details

Join us on Friday, December 13 from 12:00 p.m. to 1:30 p.m. in Space 2435 at North Quad for AIM Research featuring Andy Saltarelli, Sr. Director, Evaluation & Research, Office of the Vice Provost for Technology and Learning at Stanford University. See below for talk details. Lunch will be provided. Please register for this event if you plan to attend.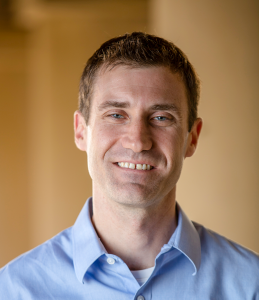 Title: Designing Psychologically Welcoming and Inclusive Online Learning Environments
Description: In this talk, Andy will discuss his research on practical, scalable techniques that help to create psychologically welcoming online learning environments for traditionally marginalized learners. These studies build on extant social psychological theory and research in face-to-face environments and demonstrate how brief activities and subtle design cues in online environments can improve outcomes for underrepresented groups of learners. For example, findings suggest that brief social psychological interventions can close persistence gaps for learners in developing countries and inclusive marketing cues and course descriptions can increase enrollments by women in online STEM courses.
AIM Research (formerly AIM Analytics) is a monthly seminar series for researchers across U-M who are interested in research and learning analytics. The field of learning analytics is a multi and interdisciplinary field that brings together researchers from education, learning sciences, computational sciences and statistics, and all discipline-specific forms of educational inquiry.
Time

(Friday) 12:00 pm - 1:30 pm
Location

North Quad, Space 2435