13mar12:00 pm1:30 pmAIM Research: Data is not enough - an initial approach to fostering and supporting a data-informed, student-centered institution12:00 pm - 1:30 pm

Event Details

Join us on Friday, March 13 from 12:00 p.m. to 1:30 p.m. in the Center for Academic Innovation Event Space (210 S 5th Ave) for AIM Research. We'll welcome Marco Molinaro, Assistant Vice Provost for Educational Effectiveness at UC Davis, as the second of three AIM Research speakers scheduled throughout the Winter/Spring 2020 semester. Please register below if you plan to attend. Lunch will be provided. 

Talk Title: Data is not enough – an initial approach to fostering and supporting a data-informed, student-centered institution

Description:

At UC Davis we are focused on supporting systemic change to improve undergraduate student outcomes. We are using a locally generated Cycle of Progress for sustainable change that consist of 4 cyclical phases – Awareness, Understanding, Action, Reflection, and repeat.

Realizing there have many efforts focused on students but far fewer focused on helping faculty, departmental and university leaders, we saw a need to help faculty and faculty administrators better understand who their students are and the barriers challenging equitable outcomes.

In our efforts, we developed an approach to communicating student outcomes that looked at the intersectionality of first generation, low income and race/ethnicity variables on student short term and long term outcomes globally at our university.  We are now extending the approach to course sequences in departments and individual faculty in their classrooms. This approach is guiding us in working collaboratively with faculty while enhancing the use of existing resources to improve learning opportunities for students who have had limited opportunity prior to coming to our institution.

In this presentation I will focus on approaches to effectively communicating challenges to equitable outcomes, a basic understanding of the systemic factors challenging equitable outcomes and how analyses and tools aimed at multiple levels within the university can begin to make a difference.

Speaker Bio: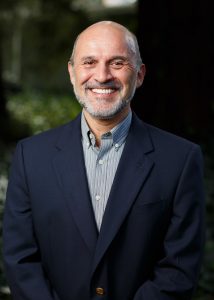 Marco Molinaro is the Assistant Vice Provost for Educational Effectiveness at UC Davis where he created and oversees the Center for Educational Effectiveness (CEE). The CEE team focuses on empowering instructors and staff, improving the educational system and fostering educational innovation and discovery in service of removing disparities in undergraduate student outcomes while maximizing learning. Dr. Molinaro has over 25 years of educational experience creating and leading applications of academic analytics, technology for instruction, scientific visualization and simulation, curriculum development and evaluation. His most recent work focuses on student equity and inclusion through: 1) being Co-PI of the Howard Hughes Medical Institute Inclusive Excellence project MIDAS to ensure that all STEM students have the opportunity to pursue and excel in STEM fields through the efforts of dedicated and informed instructors utilizing evidence-based instructional practices; 2) acting as the UCD campus PI for the SEISMIC collaborative and co-leading the 10 institution based Structures working group focused on establishing structures and cataloging narratives that best support lasting change in the instruction of foundational STEM courses; and 3) serving as chair of the Analytics Sub-Committee and Advisory Board member of the American Association for the Advancement of Science (AAAS) STEM Equity Achievement (SEA) Change initiative aimed at ensuring that the full range of talent can be recruited and retained in STEM. Molinaro has served on National Academy of Science, APLU and numerous NSF grant-related committees and received funding from the NSF, NIH and various private foundations such as Gates, Intel, the Helmsley Trust and HHMI.
AIM Research (formerly AIM Analytics) is a monthly seminar series for researchers across U-M who are interested in research and learning analytics. The field of learning analytics is a multi and interdisciplinary field that brings together researchers from education, learning sciences, computational sciences and statistics, and all discipline-specific forms of educational inquiry.
Time

(Friday) 12:00 pm - 1:30 pm
Location

Center for Academic Innovation Event Space

210 S 5th Avenue