g:i ag:i aU-M edX Workshop: Exploring MOOCs and Academic Innovationg:i a - g:i a
Event Details

[av_button label='Join the Waitlist' link='manually,#RSVP' link_target=" size='large' position='center' icon_select='no' icon='ue800′ font='entypo-fontello' color='theme-color' custom_bg='#444444′ custom_font='#ffffff']

The Office of Digital Education & Innovation (DEI) invites you to join us for the U-M edX Workshop on Tuesday, May 3 – Wednesday, May 4 on central campus. This workshop is designed for faculty who will have an opportunity to:
Learn about U-M's MOOC experience to date

Interact with U-M faculty and staff who will share their experiences, challenges, and insights

Learn from edX about creative initiatives underway at other edX partner institutions

Hear from edX directly about their main priorities for the coming year

Engage with U-M faculty, DEI staff, and the edX team to explore new ideas for academic innovation at Michigan
[av_one_full first]
Dr. Elizabeth Du, M.D., Clinical Assistant Professor
Department of Ophthalmology & Visual Sciences, Kellogg Eye Center
Introduction to Cataract Surgery MOOC[/av_one_full]
[av_one_full first]

Dr. Krishna Garikipati, Professor, Departments of Mechanical Engineering and Mathematics
College of Engineering and College of Literature, Science, and the Arts
Lectures in Continuum Physics MOOC
The Finite Element Method for Problems in Physics MOOC[/av_one_full]
[av_one_full first]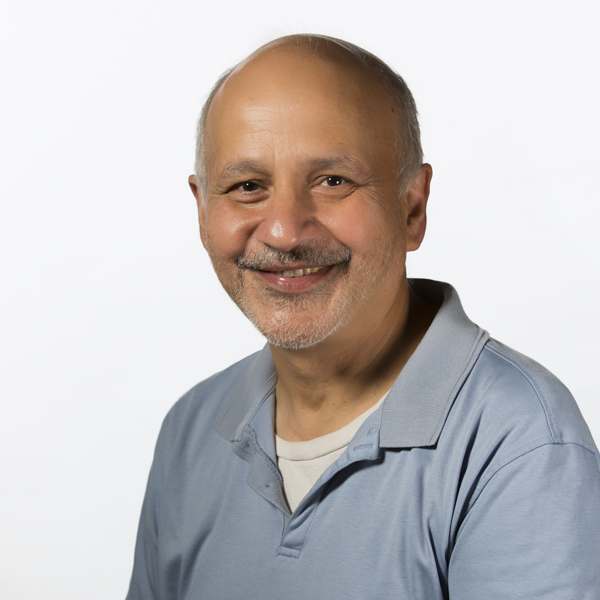 Dr. Gautam Kaul, Fred M. Taylor Professor of Business Administration, Professor of Finance
Ross School of Business
Finance for Everyone: Smart Tools for Decision-Making MOOC
Introduction to Finance: Valuation and Investing Specialization
Introduction to Finance MOOC [/av_one_full]
[av_one_full first]
Dr. Charles Severance, Clinical Associate Professor
School of Information
Python for Everybody Specialization
Internet, History and Technology MOOC
Programming for Everybody: Python MOOC[/av_one_full]
[av_one_full first]
Dr. Colleen van Lent, Lecturer IV
School of Information
Web Design for Everybody (Basics of Web Development and Coding) Specialization[/av_one_full]
[av_one_full first]
Dr. Margaret Wooldridge, Arthur F. Thurnau Professor, Departments of Mechanical and Aerospace Engineering
College of Engineering
Introduction to Thermodynamics: Transferring Energy from Here to There MOOC[/av_one_full]
Please join us if you are using edX and/or Coursera, or interested in starting to explore using these platforms anytime in the next year.
U-M has been a charter member of the edX consortium since Fall of 2015 and became a founding partner of Coursera in 2012.  In that time U-M has created nearly 50 MOOCs and reached more than 4M lifelong learners. More than 40 faculty now have experience working with Coursera and/or edX and leveraging the MOOC environment to design personalized, engaged, and lifelong learning opportunities for the U-M community and learners around the world.
Join U-M faculty, edX guests and DEI staff as we continue to explore the role of MOOCs and academic innovation to personalize learning, advance pedagogy, create more diverse and inclusive learning environments, and increase access to academic excellence at Michigan. Space is limited so please RSVP to guarantee your spot. The U-M edX Workshop includes two days of interactivity:
Tuesday, May 3: MOOC Experiences, Opportunities, and Insights
Located in Space 2435 North Quad
Hear from U-M faculty who have designed and created MOOCs to reach global learners and change the way they think about teaching and learning on campus. edX partners will share creative examples from peer institutions and new developments within the edX Consortium. Close the day with U-M faculty, edX partners, and DEI staff in an informal open house setting to brainstorm and workshop new ideas in the MOOC and broader digital education space.
8:00 – 8:30: Coffee and Socializing
8:30 – 10:00: Xperienced MOOC Faculty Panel
10:30 – 12:00: Xtraordinary MOOCs: a Discussion with edX
12:00 – 1:00: Lunch
1:00 – 2:00: Xploring MOOC Design
2:00 – 3:00: Delivering MOOCs With a Focus on the Xperience of Students
3:00 – 5:00: Xchanging ideas, an Open Forum, staffed by edX and DEI and MOOC faculty reception
Wednesday, May 4: Developing a MOOC and Exploring the edX Platform
Work with edX partners and DEI staff in a hands-on working session to explore the edX platform, digital pedagogy, new approaches to content development, learner interactions, assessment, and other topics.
8:00 – 8:30: Coffee and Socializing
8:30 – 12:00: Hands-on Training
10:30 – 12:00: Xpanding Our Knowledge Through MOOC Research (concurrent session)
12:00 – 1:00: Lunch
1:00 – 4:00: Hands-on Training Part 2
Join the Waitlist
You will be contacted if space opens for the event.
[wpgform id='3720′]