Preparing for Graduate Study in the U.S.
A Course for International Students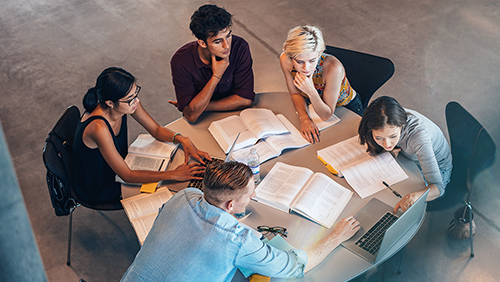 Pamela Bogart, Lecturer IV, English Language Institute
College of Literature, Science, and the Arts
Tags:
Access and Affordability
,
MOOC
Pamela Bogart developed the Preparing for Graduate Study in the U.S. MOOC to ready international students for the linguistic, academic and cultural contexts that collectively form the U.S. graduate system. Through her work with the English Language Institute, Bogart has learned about the needs of incoming international students and, with this course, provides a Michigan lens on the graduate landscape. This four-week course leverages language learning technologies to equip international students with linguistic and cultural skills to engage in collaborative learning and teamwork in a classroom setting, express individual identities, properly navigate academic attribution and citation and understand the culture of graduate education in the U.S. By providing language training and acculturation prior to matriculation, the Preparing for Graduate Study in the U.S. MOOC enhances the residential education experience for international students by preparing them in advance for challenges they may face in the U.S. graduate setting.
Other Similar Initiatives