Programming for Everybody: Python
Python Without Prerequisites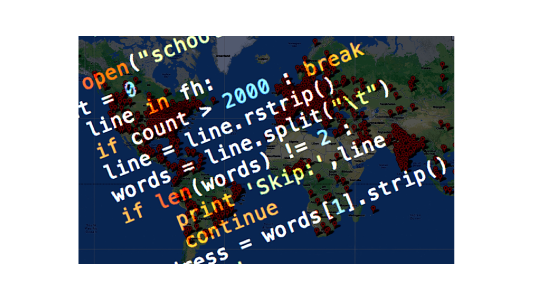 Charles Severance, Clinical Associate Professor
Tags:
Access and Affordability
,
Diversity and Inclusion
,
MOOC
Professor Charles Severance designed Programming for Everybody: Python as an introductory course for global learners to learn programming via the Python programming language. The MOOC uses data analysis to teach basic programming skills that enable the learner to read, parse, understand and manipulate data through software. The course features unique additions by Professor Severance, such as auto-grading of programming assignments and open-source course materials, allowing the materials to be used as a "remixer kit" for continued use and dissemination by other teachers and classes worldwide. The course allows for broad application and provides the foundation for future programming classes. Reaching over 650,000 students, the course prompted the development of the Specialization, Python for Everybody.
Other Similar Initiatives