Questionnaire Design for Social Surveys
Gathering Great Survey Responses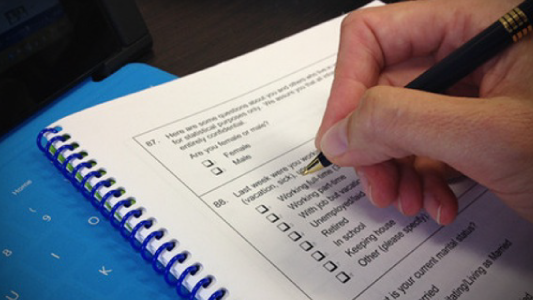 Frederick Conrad, Research Professor
Survey Methodology Institute for Social Research
Frauke Kreuter, Professor, Joint Program in Survey Methodology and Adjunct Associate Research Professor
Institute for Social Research, University of Maryland
Tags:
Access and Affordability
,
Building Partnerships with Outside Institutions
,
MOOC
The Questionnaire Design for Social Surveys MOOC was designed by Professors Frederick Conrad and Frauke Kreuter to furnish a global audience with the skills needed for questionnaire development and analytics. The course covers the stages of questionnaire design including developmental interviewing, question writing, question evaluation, pretesting, questionnaire ordering and formatting. Additionally, it reviews the effects of essential design features for questions and questionnaires in accordance with questionnaire construction as well as question effects and psychological literature on information processing. From this, a framework for designing high quality questions on surveys is established, which can be used by a broad audience to create well-designed surveys across a multitude of fields. This course prompted the development of the Specialization, Survey Data Collection and Analytics.
Other Similar Initiatives