Simplified Chinese Literacy
Read, Recite, Translate, and Write Characters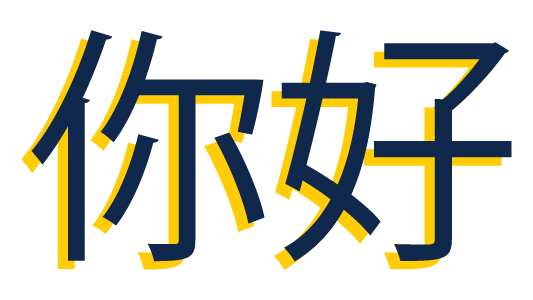 David Porter, Professor of English Language and Lit., Chair, English Language and Lit., and Professor of Comp. Lit.
College of Literature, Science, and the Arts

Jinyi Li-Stevenson, Lecturer in Asian Languages and Cultures
College of Literature, Science, and the Arts
Tags:
Access and Affordability
,
Interdisciplinary Collaboration
,
MOOC
Professors David Porter and Jinyi Li-Stevenson jointly designed the Simplified Chinese Literacy course to make written chinese language accessible to the novice learner. This course combines authentic cultural materials with mobile touchscreen technology in order to teach students introductory level knowledge of the 100 most commonly used Chinese characters. The online class incorporates a customized version of a mobile app developed by Porter, which enables students to practice writing Chinese characters and facilitates student assignments and exercises. This multi-modal learning experience, based on established pedagogical principles, enhances the learning experience by encouraging interaction, exploration and repetition as a part of the active learning process. Additionally, this course serves as a source for material development to be used in the "Things to Do with Chinese Poetry" course taught by Professor Porter on the U-M campus, further expanding the utility and scope of the course materials developed.
Other Similar Initiatives