Teaching and Assessing Clinical Skills
Obtain, Expand, and Improve Skills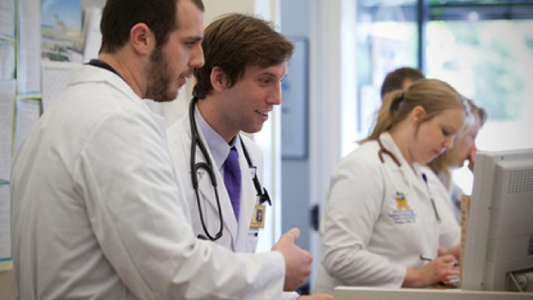 Sally Santen, Professor of Emergency Medicine, Learning Health Sciences and Assistant Dean for Ed. Research and Quality Improvement
Tags:
Access and Affordability
,
Excellence and Discovery in the Health System
,
MOOC
Professor Sally Santen created the Teaching and Assessing Clinical Skills MOOC to provide clinicians with the necessary tools for improving their clinical teaching and assessment practices. Through this course, students participate and engage through  group discussions, practice and feedback sessions to improve their clinical teaching skills. The course is the digital expansion of a previously held residential workshop that has evolved to become a widely available online course. Through four iterations to date, the online course has reached thousands of students who have furthered their teaching and assessment skills in a clinical context.
Other Similar Initiatives