Sean Corp, Content Strategist
Five faculty and staff will receive financial and technical support as they adopt educational technology into their courses and programming through special funds from the Center for Academic Innovation.
Supported programs include dentistry, oceanography, history of art and advising. The funded projects receive technical expertise from center staff to help awardees with project planning and implementation. They are also eligible for financial support of up to $5000. Funds can help facilitate the implementation of the project, including purchasing equipment or funding student positions to help integrate courses and assignments into the educational technology.
"These five awardees represent an amazing mix of academic units that we have never had the pleasure to work with before," said James Alexander, senior software ambassador at the center. "From a whole new approach to Problem Roulette to helping expand the reach of gameful pedagogy with GradeCraft, I cannot wait to see what these awardees can accomplish." 
Projects Receiving Implementation Awards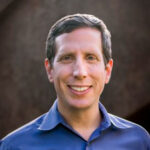 Kevin Carr, Associate Professor of History of Art, LSA
Carr plans to use the ViewPoint simulation software in his premodern Japanese art course (HistArt292). Carr has already created simulations with a colleague from Vanderbilt University but says he sees ViewPoint as an opportunity to use technology to take the simulations to the next level.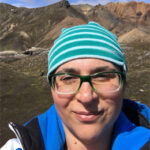 Michela Arnaboldi, Lecturer in Earth and Environmental Sciences, LSA and School for Environment and Sustainability
Arnaboldi plans to use GradeCraft gameful learning software in Intro to Oceanography (Earth 222), which is part of the Foundational Course Initiative. By utilizing GradeCraft, Arnaboldi hopes to convince more faculty adoption of gameful learning pedagogy and provide students more choices in assignments, assignment types, academic goals and various paths to success.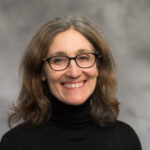 Christi Merrill, Associate Professor of Comparative Literature and South Asian Literature and Postcolonial Theory, LSA 
Merrill plans to use GradeCraft in the first-year seminar course Gaming Across South Asian Borders (Asian 253). That seminar is part of a grant on the project "Decolonizing the South Asian Curriculum, and Merrill says she hopes to turn a course about games into its own game and provide students with additional focus, flexibility and level of engagement as they work on projects for the course. 
Ebony Green, Director, Academic Opportunities & Support, LSA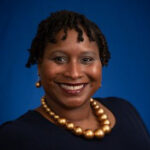 Green wants to use Lettersmith, a tool that improves professional and academic writing, to help pre-professional students construct their law and health professional school personal statements, which are critical components of the application process. Green believes this tool will help students, academic advisers and the staff at the Sweetland Writing Center by helping students with the first phase of drafting and brainstorming. Streamlining the early essential parts of the writing process will allow professional staff to serve the students with more in-depth assistance. 
Gustavo Fernandes, Clinical Instructor in Dentistry, School of Dentistry

Fernandes wants to use Problem Roulette to develop a database of questions not from a single course, as is typical of Problem Roulette implementations. Instead, Fernandes wants to use the study tool with questions from various undergraduate and graduate program courses in the School of Dentistry. Problem Roulette can be easily accessed via smartphones and provides an easy way to facilitate knowledge and practice questions as students navigate coursework. 
---
The five announced awards are just the first phase of ed tech adoptions the center will announce. Another round of projects is being reviewed, with announcements on further funding to come later this summer.
While the application for implementation funds has closed for the selected tools in the center's educational technology portfolio, faculty and staff are always encouraged to explore the tools available and connect with the center to receive more information or demo tools of interest by emailing AISoftware@umich.edu.