Engage the Public
Engage the Public
We support faculty working to engage more with the public.
Teach-Outs: Hundreds of U-M faculty and guest experts have contributed their insights to the Teach-Out Series, fostering conversations amongst diverse participants using digital technology.
Projects: We partner with faculty and staff to apply design and innovation frameworks to reimagine how scholars and the public can connect, collaborate, and learn from one another.
Networks and Training: We connect experts across all forms of public engagement and create opportunities for faculty to develop skills crucial to effective, ethical relationships.
Please contact us to discuss your public engagement aspirations! If we can't help, we'll connect you to a group on campus that can.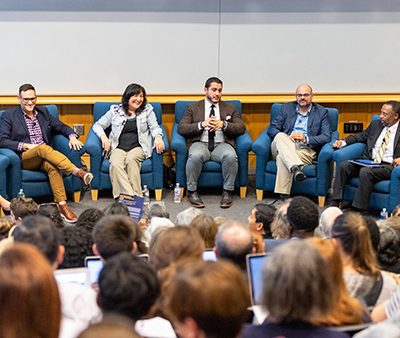 Youth Civil Rights Academy
Youth Civil Rights Academy
The Youth Civil Rights Academy, led by Professor Barry Checkoway, is a program fostering partnerships between U-M and schools and communities throughout the state of Michigan in order to prepare a new generation of civil rights leaders. The Academy utilizes a digital portal to help youth, regardless of their geography, race, ethnicity or socioeconomic status, learn about their rights in a modern day context, share their stories and experiences, and discover resources for effecting change at different levels.
Explainer Videos
Explainer Videos
During the 2019-2020 academic year, the Center for Academic Innovation is partnering with Poverty Solutions and the National Center for Institutional Diversity to create short and engaging videos that use plain and accessible language to dive into a scholarly topic. These videos are intended to complement, and directly tie to, other products of a scholar's work, such as a policy brief, a peer-reviewed publication, or a conference presentation. The videos will be available for scholars and units to share on social media, scholars' webpages, and other channels that reach beyond other academics.
Wolverine Express Toolkit
Wolverine Express Online Toolkit
Wolverine Express is an initiative organized by the Center for Educational Outreach to promote college access, readiness and success for youth across the state of Michigan. The program is a school visitation program in which a diverse group of U-M faculty and staff participate in presentations designed to promote academic preparation and success while sharing information about their academic and/or personal journey. Over the past few years, feedback from U-M participants have consistently stated the need for different preparation for their outreach work. The goal for this Initiative is to create an online toolkit to better prepare the faculty and staff participants in Wolverine Express to increase the meaning and usefulness of the experience for high school students across the state of Michigan.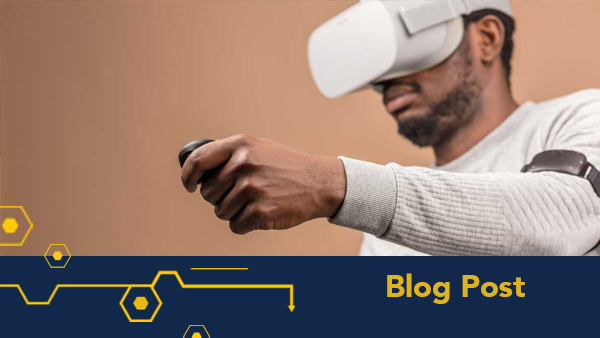 Immersed in the Metaverse: Course Uses VR Tech so Students Can Experience, Evaluate Virtual Learning
Read More