Advancing Equity and Opportunities for Education
Centering diversity, equity, inclusion, and justice, we work collaboratively across the center, the university, and beyond to design and strengthen university structures around the future of learning. We foster exploration, intellectual risk-taking, and learning from failure both in and beyond the classroom. We are committed to transforming the student and learner experience with new innovations in support of expanded access and inclusion.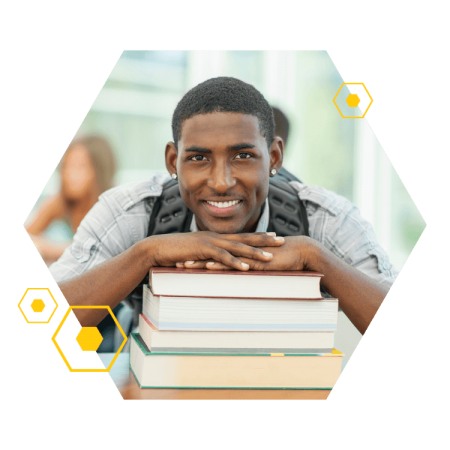 Advancing Undergraduate Education
Leading the advancement of equity and opportunity for education at all levels, with special attention to pathways to and through undergraduate education. Guided conversations and events focus on the adoption of integrated strategies for improving access, equity, and inclusion for learners in innovative ways.
Co-creating with Students
Undergraduate and graduate students from diverse backgrounds have the opportunity to enhance their learning in areas such as technology, learning, research, design, and education. Students, alongside our staff and faculty innovators, co-design and contribute to work and work products that are shaping the future of higher education.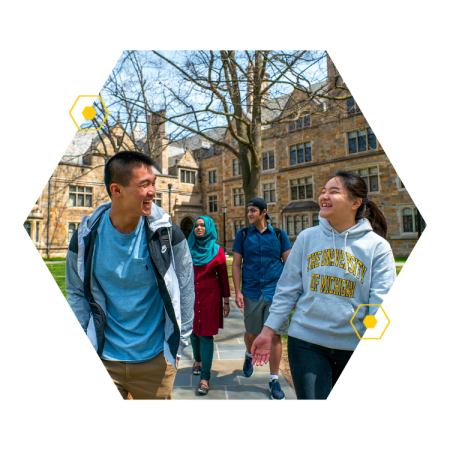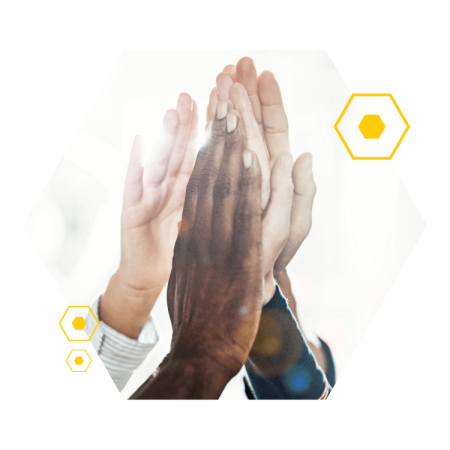 Centering Diversity, Equity, Inclusion, and Justice in Everything We Do
The Center for Academic Innovation is committed to inclusion in our organizational work, culture, climate, and the products we create. We strive to create equitable and inclusive learning and work environments that are necessary to confront society's biggest challenges. In addition to collaborating with faculty, staff, and students on projects that explicitly center diversity, equity, inclusion, and justice, we use inclusive design processes in all of our work.
Removing Educational Barriers with
Michigan Online
Michigan Online increases access by removing barriers to education in accessible MOOCs, Master Tracks and degree programs. There are courses, series and Teach-Outs dedicated to coding, culture, the arts, engineering and building up communities and creating social change.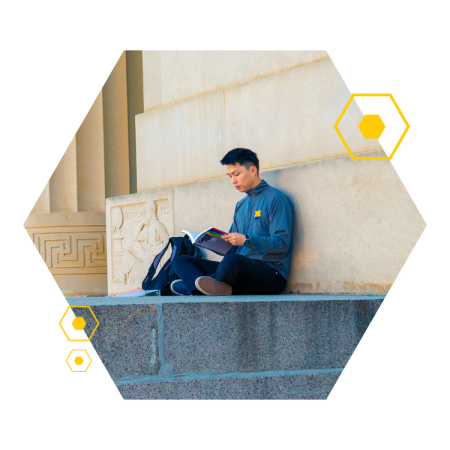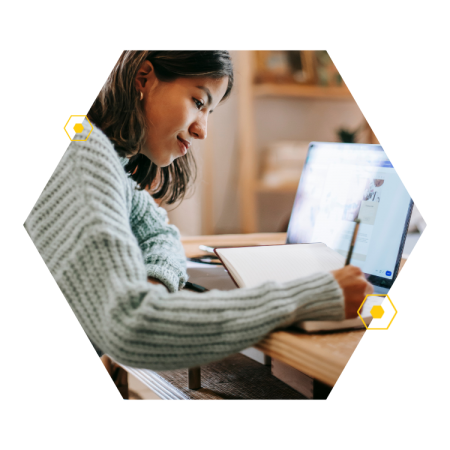 Empowering Students with
Educational Technology
We empower students to make more informed choices on their educational journey, and give them tools to succeed in the classroom through the Center for Academic Innovation Educational Technology portfolio. Each tool is designed with access and equity in mind to solve big problems faced by all students and faculty.