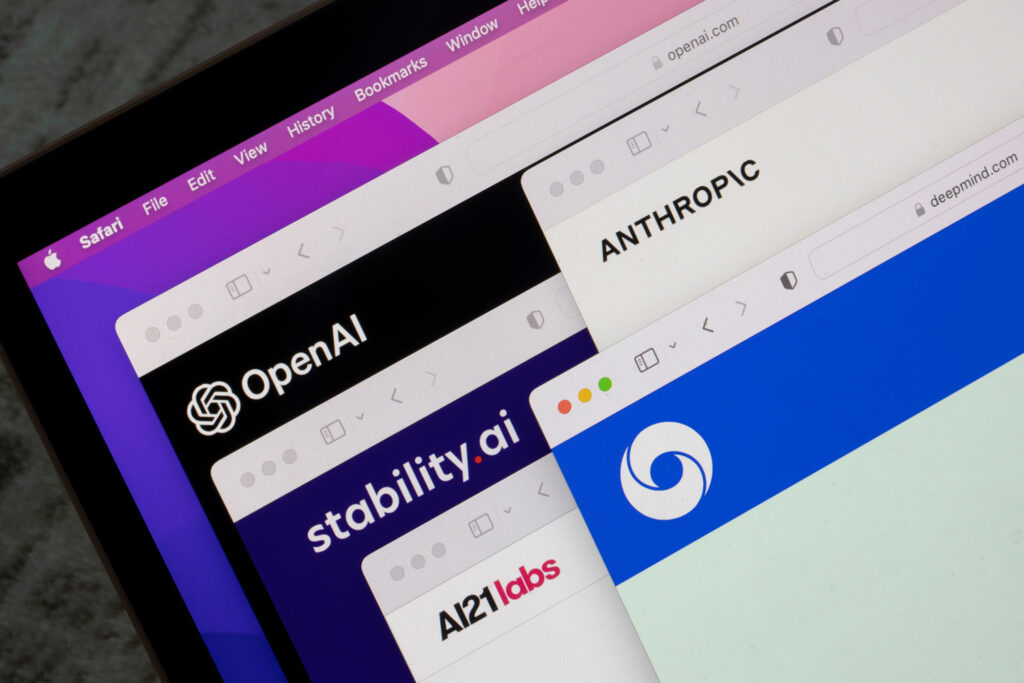 By Sean Corp
Center for Academic Innovation
As part of its ongoing effort to support curricular innovation around artificial intelligence (AI) concepts and applications, the University of Michigan Center for Academic Innovation is accepting proposals from faculty to create short open online courses or series that will empower learning in the era of AI in the workplace.
Preferred proposals will involve skill development and the exploration of concepts and generative AI technologies across industry sectors and disciplines. Due to the high demand from learners for education about AI and its applications, proposals that could conceivably meet a launch goal of July 1, 2024, will be prioritized. Proposals are being accepted until Dec. 15.
"We know that artificial intelligence has transformational potential for individuals, teams, organizations, and society," said James DeVaney, associate vice provost of academic innovation and the founding executive director of the center. "We want to ensure that our students, our new graduates, and our community of lifelong learners have access to opportunities to explore the fundamentals of the technology, ethical considerations in an AI era, and to become skilled in AI technologies and their uses across industries."
Proposals for short courses and series focused on the concepts and applications of AI that apply across workplace sectors or roles, and courses focused on skill development in AI for specific professional roles are welcome.
The center is hosting drop-in consultation sessions for any faculty member interested in exploring course or series ideas. Consultations will be hosted at the center's office, 317 Maynard St., from Nov. 13-Dec. 8 (excluding Thanksgiving) at the following times: Mondays, 11 a.m.-noon; Tuesdays, 1-2 p.m.; and Thursdays, noon-1 p.m.
The short open online courses will be designed to help learners develop specific AI skills and explore applications within one to three hours of learner effort. That encompasses video lectures, demonstrations, companion articles, discussion prompts, and assessments.
Students and learners are seeking to gain skills in rapidly emerging fields within hours and days rather than weeks and months, said Sarah Dysart, senior director of online learning at the center.
"Short courses help learners grasp discrete concepts and gain skills in a single session, giving them the confidence to build on their learning over time with material designed specifically to meet their needs," she said.
Approved proposals will receive funding and in-kind development support from the center, including instructional design consultation, project management, media production, and marketing support.
For more information about this call for proposals, available funding, in-kind support, and the proposal submission process, visit the center's Academic Innovation Fund page at https://ai.umich.edu/academic-innovation-fund/.