James DeVaney, Associate Vice Provost for Digital Education & Innovation
@devaneygoblue
Our vision at DEI is to shape the future of learning and redefine public residential education at a 21st century research university by unlocking new opportunities and enabling personalized, engaged, and lifelong learning for the U-M community and learners around the world. As part of our commitment to redefining residential education, we are pleased to announce the creation of the DEI Academic Innovation Fellows program (DEI AI Fellows Program).
Professor Gautam Kaul continues to serve as our first innovator in residence. After launching a successful MOOC on the introduction to finance, Dr. Kaul adapted his MOOC for Michigan Ross students in the residential MBA program to create the Fast Track Finance initiative. He is now set to launch a series of four MOOCs and a capstone course on the Coursera platform and is exploring other digitally enhanced learning opportunities to enable personalized, engaged, and lifelong learning. Along the way, he has been a passionate ambassador of digital learning at Michigan and has helped to shape DEI's strategy.
In expanding upon this successful model, the DEI AI Fellows Program is designed to:
Advance new directions in learning to enhance residential education at U-M;

Enable innovative learning experiments that reimagine the way we teach and learn at a public Research university while leveraging U-M's unique strengths;

Expand experimentation around curricular innovation, learning analytics, and leveraging digital infrastructure at scale;

Create space for faculty innovators to discuss and build upon emerging opportunities and challenges
Fellows have been identified based on their passion as campus leaders committed to teaching and learning innovation and for their relentless pursuit of solutions to questions addressing personalization at scale, technology enhanced engaged learning, and high quality lifelong learning. The 2015-16 DEI AI Fellows include:
Margaret Wooldridge, Arthur F Thurnau Professor of Mechanical Engineering and Professor of Aerospace Engineering, College of Engineering
Melissa Gross, Arthur F Thurnau Professor, Associate Professor of Movement Science, School of Kinesiology and Associate Professor of Art and Design, Penny W. Stamps School of Art and Design
Mika LaVaque-Manty, Arthur F Thurnau Professor, Professor of Political Science  and Professor of Philosophy, College of Literature, Science and the Arts
Tim McKay, Arthur F Thurnau Professor of Physics, and Professor of Astronomy, College of Literature, Science and the Arts, and Professor of Education, School of Education
Caren Stalburg, Assistant Professor of Obstetrics and Gynecology and Assistant Professor of Learning Health Sciences, School of Medicine
Barry Fishman, Arthur F Thurnau Professor of Education, School of Education  and Professor of Information, School of Information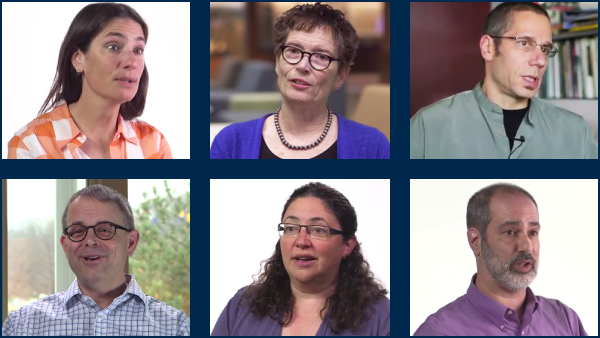 For the 2015-16 academic year, the DEI AI Fellows program is funded from income generated through DEI's MOOC initiative.  
In addition to identifying and exploring important questions to advance new directions in learning, Fellows will actively participate in DEI events and learning communities throughout the year. As faculty ambassadors of DEI, Fellows will be asked to share the aims and results of their teaching and learning experiments with the campus and engage in conversation with new innovators to deepen the campus discussion around academic innovation at U-M.
We are excited to continue working closely with these faculty innovators who have demonstrated a deep commitment to academic innovation and to shaping the future of learning at the University of Michigan and beyond.