'I wanted to make a science adventure film'
Sean Corp, Content Strategist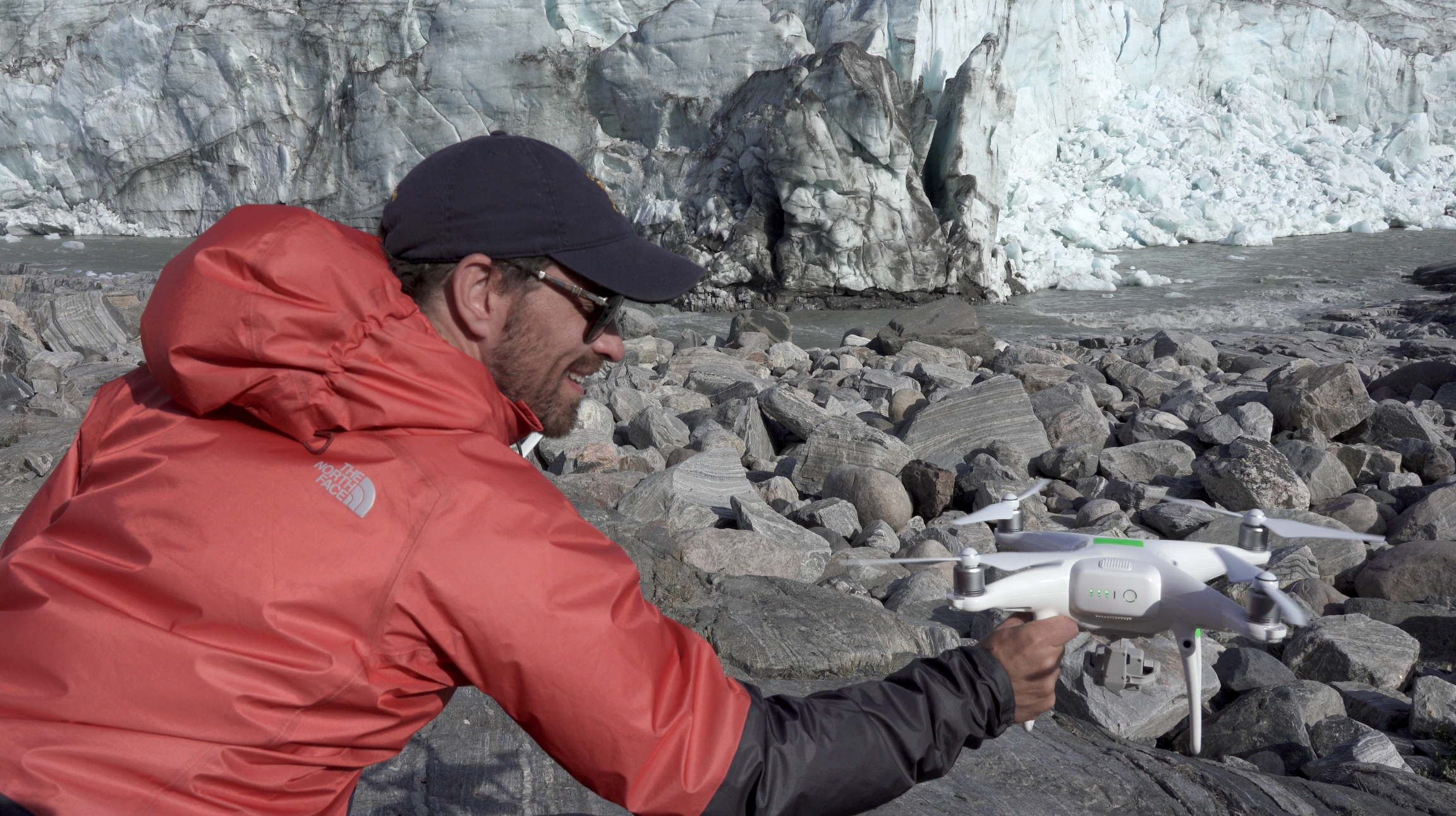 When Sean Curtis Patrick agreed to accompany an 18-person expedition to Greenland on an arctic expedition to study the impacts of climate change, he didn't know what to expect, but he knew he'd never forget it.
Patrick, media design and production lead for the Center for Academic Innovation at the University of Michigan, wanted to document as much as he could about the remote glaciers melting and breaking away because of climate change. The research, the students, and the location would all have compelling stories to tell. He turned this personal and profound journey into the one-hour documentary series "The New North Pole of the Winds."
On June 19, Patrick won a Regional Emmy for "Director — Long Form Content." The film was also nominated in the category "Education/Schools – Short or Long Form Content."
"When I look around the university, people are doing so many amazing things but sometimes they don't realize how cool the things they are doing are," Patrick said.
His goal was to make sure this trip to the arctic, which in part retraced the steps made by U-M geologist William Herbert Hobbs in 1926, didn't go unrecognized. The expedition began in June 2019 and Patrick knew if he could capture some of the magic of the location and the people involved on film it could connect with people in a profound way.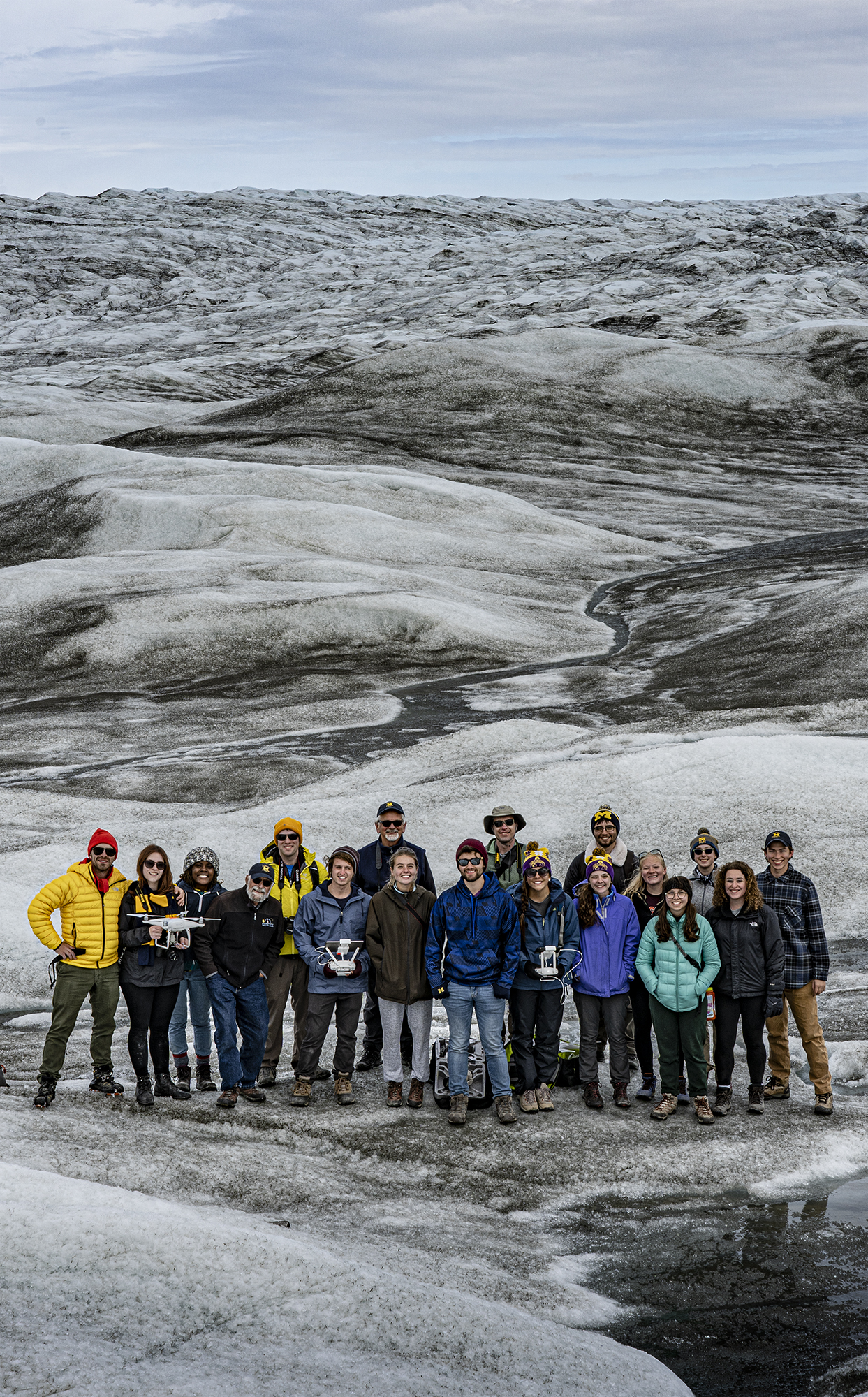 "I wanted to make a science adventure film," Patrick said. "A real-life Indiana Jones where people are going on these adventures and conducting important research."
The trip was led by Perry Samson, Arthur F. Thurnau Professor, and professor of climate and space sciences and engineering, and professor of information. The expedition was funded by the National Science Foundation and included undergraduates and faculty from U-M, Virginia Tech and the University of Albany.
The trip and the documentary were featured in the Melting Ice Rising Seas Teach-Out available on Michigan Online.
Patrick captured more than 5,000 images and video clips on the expedition and when he returned he spent months editing the documentary, conducting new interviews with the participants and calling in favors from friends to help create original music that matched the tone and images in the film.
Before long, he realized he was an audience surrogate and wanted to put viewers in his shoes. For someone who quickly became obsessed with landscape photography at age 7 and grew up wanting to work for National Geographic, it was the ultimate storytelling opportunity. The documentary was a great chance to collaborate with friends and colleagues and also a way to see up close how climate change is impacting the planet.
"This place is so barren, so remote, so fragile, and you see it breaking down before your eyes. It's heartbreaking," he said.
"One of the students talked about when astronauts go into space, they say they start seeing the world through different eyes when they return," Patrick said. "And when I saw that clip in the editing studio, it made me tear up because I knew exactly what he was talking about."
Patrick said he hopes the documentary captures some of that transformative experience and motivates others to take climate change more seriously.
"Storytellers have an innate power where we can actually change lives by helping someone gain a new perspective. … I knew if I documented it properly, there was a great story to tell. I'm just happy it is resonating with people."