The Feminism: From Origins to Evolution Teach-Out is available on Michigan Online, powered by the Center for Academic Innovation. March is Women's History Month, and the Teach-Out organizers worked to bring in a wide array of experts and activists to explore the changing definitions of feminism, inclusivity, and gender equality.
Join the Conversation | Enroll in the Feminism: From Origins to Evolution Teach-Out
Experts from the University of Michigan featured in the Teach-Out include:
LaKisha Simmons, an associate professor of history and women and gender studies in LSA
Shanna Katz Kattari, an assistant professor of social work and women's studies in LSA;
Ketra Armstrong, a professor of sports management and director of the Center for Race & Ethnicity in Sport
A live panel virtual event to cap the Teach-Out featured an intergenerational conversation featuring Armstrong, Melanie Manos, from STAMPS School of Art and Design, and students from the Gender Consciousness Project.
Nadia Davis, an engagement fellow with the center who helped organize the Teach-Out and co-founder of the Gender Consciousness Project, sat down to answer some questions on feminism, what it was like to work on the Teach-Out, and her organization.
It seems the most apt question to start with is: What does feminism mean to you?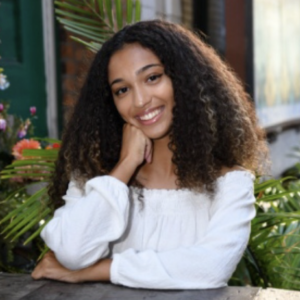 To me, feminism is something much deeper than equality between genders. Additionally, feminism is more than just the theory but is all about practice. While feminism is easily tied to specific issues like the gender pay gap or representation, it encompasses a wide variety of different social issues that not just align with genders, but with intersectional identities as well. Every part of our life and society can be affected by social issues and feminism at large, even though it might not affect us personally. True feminism is not only fighting for the issues that affect you, but also fighting and learning alongside others and your community. The core goal of feminism is to make our communities better for everyone, not just yourself.
How is the Teach-Out organized? What are you hoping people come away from the Teach-Out thinking and talking about?
The Teach-Out features different sections based on specific faculty's focus areas on campus and in the community. For example, we begin with a discussion on feminism as a theory. We then move into more specific areas like work, autonomy, and community engagement. Feminism can be a very abstract and theoretical topic that can intimidate people outside of academia. I hope learners take away concrete examples of feminism and apply them to their own lives. Also, I hope learners feel encouraged to have agency over their own version of community engagement as well!
What role did you play in putting together the Feminism Teach-Out?
I have been working on this Teach-Out with the design team since the early planning stages in December. At that time, I was mostly helping the team brainstorm content ideas for the Teach-Out. My role primarily in the community engagement section, which includes a group I co-founded, the Gender Consciousness Project, as an example of feminist community engagement. Through this, I was able to bring in an expert, my fellow co-facilitators in the project, and numerous participants to talk about our work and their experiences!
What was the most exciting part of helping put together this Teach-Out?
The most exciting part of putting together this Teach-Out was seeing my participants and other co-facilitators through my group showcase their talents and knowledge on this platform. The Gender Consciousness Project is a group that connects university students and young girls of color in high school throughout our community to talk and make specific projects about feminism. Many of my participants are from my hometown and go to the high school I graduated from, so it was amazing to help see my college community and the community I grew up in turn into one.
What is the Gender Consciousness Project, and what role is it playing in the Feminism Teach-Out?
The Gender Consciousness Project is a group that I co-founded in high school with Dr. Nesha Haniff, who was a professor through the Department of Afroamerican and African Studies. Through her research, we co-founded GCP to connect students taking her classes to young girls at my high school. Together, we would have conversations about what feminism meant and what that looked like within our community. From there, we were invited to the university to present the ideas we have been talking about in our group and do a special performance of the poetry we created in our after-school sessions. That birthed our annual symposium that showcases the many revolutionary ideas and diverse performances from GCP groups in four different high schools in Wayne and Washtenaw counties in Michigan. In the Teach-Out, these participants, Dr. Haniff, and my fellow facilitators will be talking to learners about the philosophy of GCP, how we operate, and testimonials of our program's impacts to demonstrate that with passion a feminist community initiative can succeed.
When you talk to high schoolers and other young people about feminism, what kind of perspectives do you hear that energize and excite you?
I get most excited when talking to young people, especially my participants when they teach me perspectives that I have never thought of previously. Even though I consider myself well-versed in the concepts of feminism, there is never a moment where I do not learn something from my participants. So, knowing that they understand the concepts of feminism is just a layer of excitement. It is extraordinary when my students can develop their own concepts without my help. Seeing their understanding shows me I am delivering the message effectively, but it also shows they have developed mastery.
How can people of all ages have more impactful constructive conversations about feminism and related issues?
The most important takeaway is that you are never too young or too old to have constructive conversations about feminism. Additionally, you do not need to have these conversations on a broad scale. Actually, the most impactful and intimate conversations are held in small groups within your community. I recommend beginning to have these conversations about your identities and the kinds of social issues that do and do not impact your identities with your families and friends and then branch out from there. It is interesting to find out the differences in identities that you have even with your closest friends and family members, and you end up learning a lot about each other.