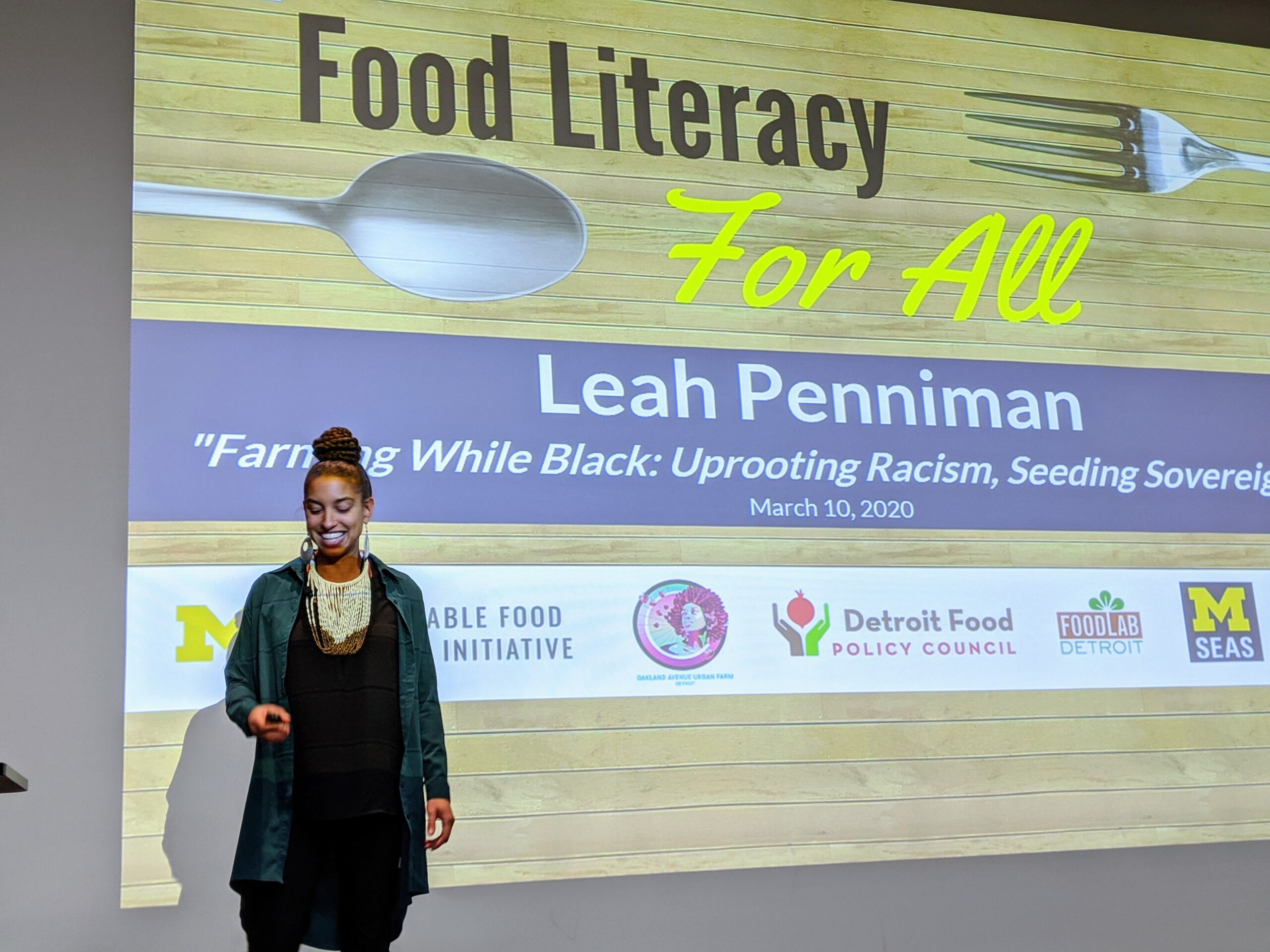 Sean Corp, Content Strategist
When the Food Literacy for All course launched at the University of Michigan in 2017, the goal was to bring together a diverse group of students, community members, practitioners, activists and scholars in important conversations around food equity, food justice and the challenges in the food system.
In 2020, the course not only had its largest enrollment of students, but was also able to expand that mandate beyond the southeast Michigan region in and around Ann Arbor and Detroit to include passionate food system students, scholars and advocates in East Lansing and Kalamazoo.
Organizers live streamed four of the course's lectures to attendees at Michigan State University and Kalamazoo Community College where students and participants could see guest speakers and take part in question and answer sessions.
The 2021 iteration is being held exclusively online (more information below), and the use of technology is opening up opportunities while also presenting challenges.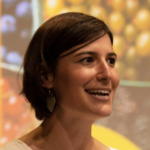 Including live audiences in Kalamazoo and East Lansing in 2020 allowed us to connect the dots between groups across the state who are pushing for food systems transformation on a daily basis, said Lilly Fink Shapiro, program manager for the Sustainable Food Systems Initiative at U-M and the co-creator and director of the Food Literacy for All course.
---
Racial Equity in the Food System
"The course topic that our partners were most eager to engage with were discussions that directly addressed issues of racial equity in the food system. The opportunity to learn together, through this course, has implications for all of our individual work and also helps to determine the priorities and direction of statewide collaborations," Fink Shapiro said.
The initiative and the course has been a long-time passion for Fink Shapiro. The multidisciplinary initiative has 70 affiliated faculty from seven academic units and works to promote and build food systems that are health-promoting, economically viable, equitable, and ecologically sound. The core of that mission is bringing stakeholders, including the public, into the broader conversation of food sustainability and food access.
Register Now | Food Literacy for All on April 14 – How to "Organize" for a more equitable, sustainable food system
Fink Shapiro said she knew there was interest in the course beyond the Ann Arbor community, and worked to build more partnerships to broaden perspectives and impact.
"We got the idea to expand the course because people were reaching out to us from across the state and across the country who were interested in being involved," Fink Shapiro said, including people from other academic institutions interested in collaboration and taking part in the course.
Food Literacy for All is already unique — a for-credit course that is co-led and co-designed by both U-M instructors and community members. It is also the only course on campus where students learn alongside community members on a regular basis. Thinking of innovative ways to broaden the scope and partnership was a natural next step.
Fink Shapiro connected with Rachel Chadderdon Bair at Kalamazoo Community College and leadership at the Center for Regional Food Systems, housed at Michigan State University, Tamara Butler, a professor of critical literacies at MSU, and Cindy Leung, assistant professor of nutritional sciences in the School of Public Health at U-M.
Bringing New Perspectives Into the Conversation
This new group would connect the Food Literacy for All course to new audiences and bring new perspectives. The Center for Regional Food Systems, based at land grant MSU, works on food systems outreach and research while Butler's BlackGirlLand Project documents Black women's connections to land, memory, and community. Chadderdon Bair works as the director of sustainable food systems at Kalamazoo Community College and Leung brought more public health perspectives into the course.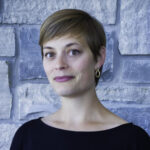 "When Lilly approached me with the idea of having a satellite location of the course, I jumped at the opportunity. I was so excited to bring these conversations to Kalamazoo," Chadderdon Bair said. "People in Kalamazoo who attended these lectures were so excited to be part of a larger conversation about food systems and be exposed to what is going on in other parts of the state and other parts of the country."
Butler attended a lecture with students the year before and was excited to not only allow more students to take part, but be an active participant. "We're not just tuning in, people know that we're here and they are ready to address us and listen to us," Butler said of the simulcast experience.
Leung, a relatively new Michigan resident, was thankful for the opportunity to contribute to the course and learn along with the rest of the participants.
"I felt like I still had a lot to learn about the rich food scene that was happening in Detroit and other parts of Michigan, and ways for me to insert more of a health perspective in the Food Literacy for All course," Leung said.
The four live streamed lectures featured discussions of racial justice and equity in the food system, issues in food journalism, challenges facing modern food growers, and racism in agriculture. Leah Penniman, co-director and farm manager of Soul Fire Farm in New York and author of the book "Farming While Black," spoke about food sovereignty and ending racism and injustice in the food system.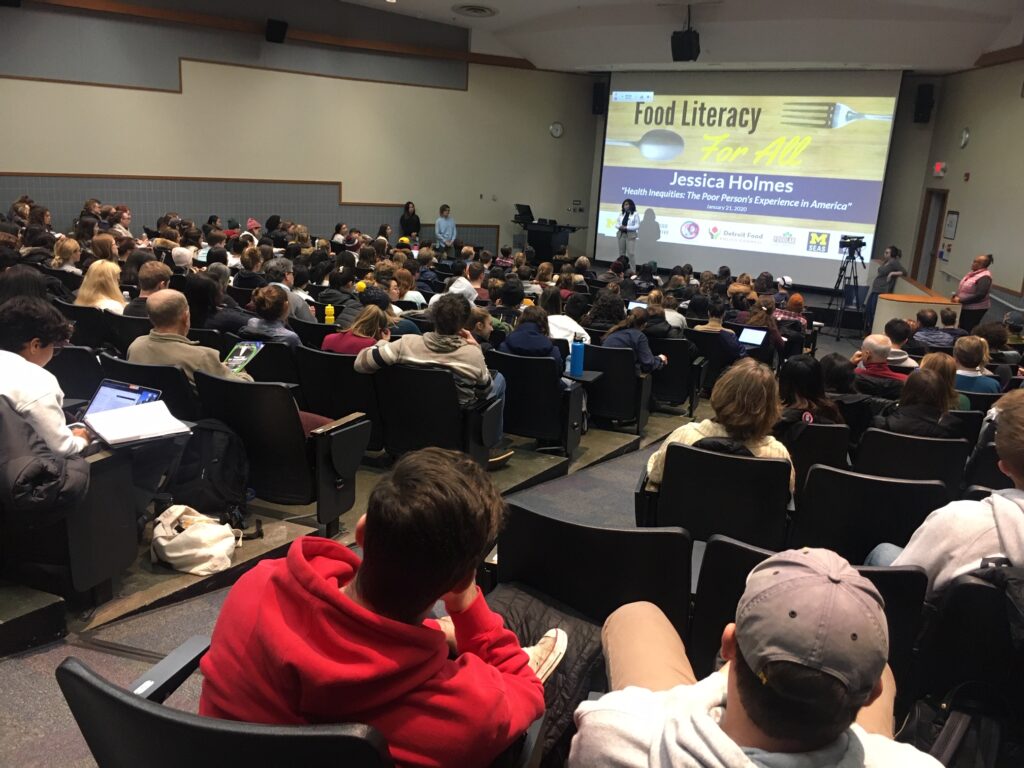 2021 Food Literacy for All Miniseries
The pandemic forced the second half of the course online, and the 2021 version is an abbreviated miniseries held exclusively online with all sessions held virtually.
The theme of the 2021 Food Literacy for All miniseries is "The Politics on Our Plate" and is being co-led by Fink Shapiro and Andy Jones, associate professor of nutritional sciences in the School of Public Health, and Devita Davison, the executive director of FoodLab Detroit.
The first session, held on March 17, featured Ricardo Salvador of the Union of Concerned Scientists in conversation with Raj Patel, an author, filmmaker and food activist. The recording can be found on the Sustainable Food Systems Initiative website.
The next talk will take place April 14 at noon featuring Mónica Ramírez and Navina Khanna with additional talks coming later in Spring. Ramírez and Khanna will discuss how communities can organize for a more equitable, sustainable food system.
Ramírez is the founder and president of Justice for Migrant Women, and co-founder of The Latinx House and Poderistas. Khanna is the executive director of the HEAL Food Alliance.
The 2021 Food Literacy for All series is supported by the CEW+ Frances and Sydney Lewis Visiting Leaders Fund and the Center for Latin American and Caribbean Studies.