Dear Center for Academic Innovation Friends,
I am delighted to share that the Center for Academic Innovation and the broader University of Michigan community will be participating in Giving Blueday on Tuesday, December 3, 2019.
Now, more than ever, it's critical that we engage learners on campus, across the great state of Michigan, and around the world and to make our world-class public research university's learning experiences accessible at scale.
Show your support for the Center for Academic Innovation by contributing on Giving Blueday!

Help us to grow our portfolio of open learning initiatives which now includes more than 160 massive open online courses and Teach-Outs where we've reached more than 8 million learner enrollments from more than 190 countries.
Help us to grow our portfolio of innovative educational software that is now used by 92% of U-M undergraduates and more than 100 universities across the country.
Help us to host events that shape the future of higher education like the Teach-Out Academy, the Gameful Learning Summer Institute, the Data Showcase, and the Extended Reality Summit.
Help us to develop new experiments in teaching and learning which have engaged more than 200 faculty innovators and 100 student fellows.
Join us this Giving Blueday and support our vision to extend academic excellence, expand public purpose, and end educational privilege.
Support the work of the Center for Academic Innovation and our goals to advance learning, facilitate problem solving, foster equity and inclusivity, and increase access and affordability.
Go Blue!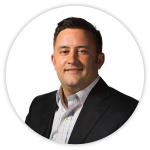 James DeVaney
Founding Executive Director, Center for Academic Innovation
Associate Vice Provost for Academic Innovation
University of Michigan