Anita Gonzalez, PhD, Associate Dean for Faculty Affairs, Chair of Dance and Professor of Theatre, School of Music, Theatre & Dance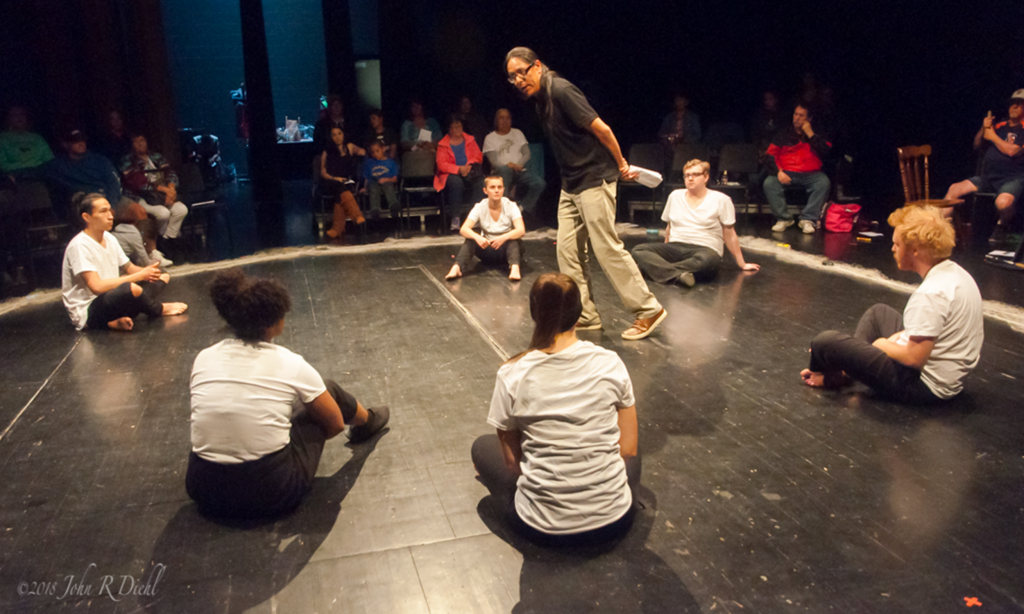 THE CHALLENGE
Working with community is more than a notion.
It takes time, dedication, and a willingness to develop your research or teaching on terms which are not your own; terms which may be outside of your comfort zone.
Here, I write about the Anishinaabe Theatre Exchange, a University of Michigan storytelling engagement with community members in Sault Ste. Marie, Michigan. This community engagement has no fixed ending or beginning point. My access to the community requires a commitment that I return frequently for activities designed within parameters determined by the community.
This is the challenge of successful engagement: how to develop initiatives which are mutually beneficial to all parties.
Too often we approach public engagement from a top-down perspective. Programs like the newly announced Public Engagement Faculty Fellowship program can help faculty members to plan and implement successful engagements which decolonize expectations about who carries knowledge.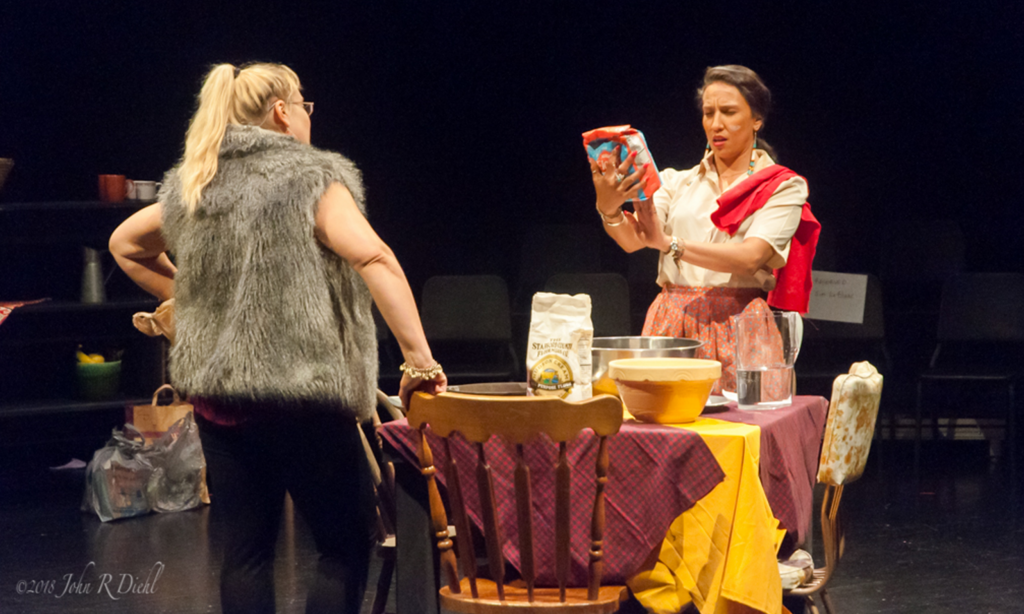 WHAT IT IS
Anishinaabe Theatre Exchange uses theatre to activate networks with Native communities in the Great Lakes region. The exchange originated in 2015 when elders and members of the Sault Ste. Marie Tribe of Chippewa Indians agreed to work with students and faculty members from the University of Michigan on a storytelling project. After a series of engagements, artists came together in 2015 to present a play (Sliver of a Full Moon by Mary Kathryn Nagle) about the passage of the Violence Against Women Act. In 2018, the exchange presented stories (50 Cents a Pound by Rebecca Parish and The Frybread Queen by Caroline Dunn) about the fight for Great Lakes fishing. The most recent exchange, in February 2019, was on the U-M campus sponsored by the Center for World Performance. Artists developed a new playscript by Carolyn Dunn, sharing workshops and lectures with Ann Arbor audiences.
CASTING CASE STUDY
One example of working within community guidelines surfaced around issues of casting.In theatre, the director usually casts a project by auditioning performers for specialized roles. I explained this process to community members after we agreed to stage the first play, Sliver of a Full Moon. They agreed in theory to this process. However, when I arrived in Sault Ste. Marie ready to cast after a long six-hour drive, I experienced a surprise. My "casting session" for six roles drew exactly six applicants. Each person walked into the room explaining that they had been asked to "audition." The reality was that the tribe and its elders had pre-determined who could best participate in the play project and had selected actors for me. It was humbling to recognize that my expertise had little relevance within this community context.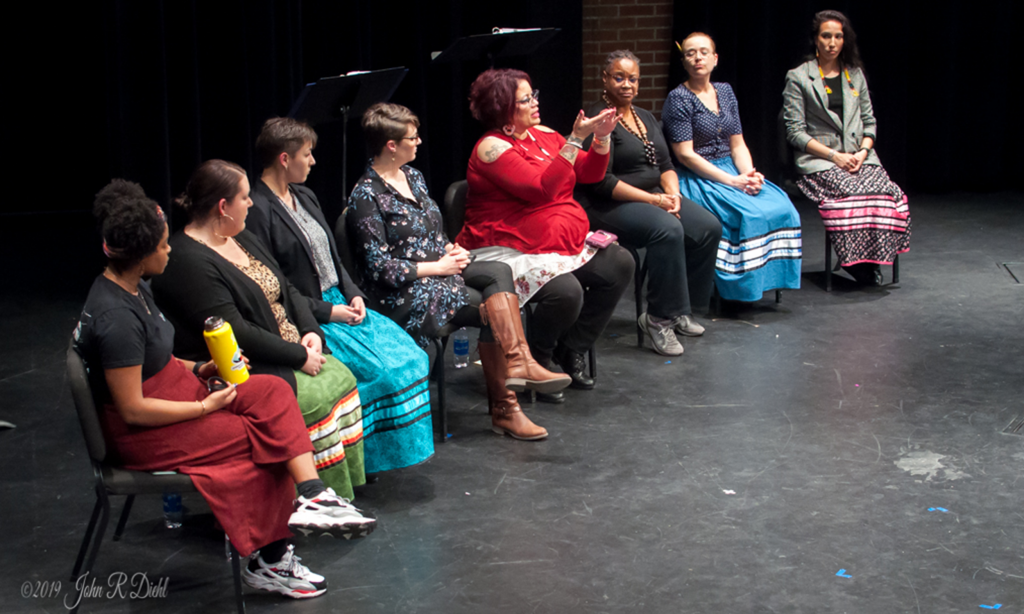 RELEVANCE
Experiences like this remind me how complicated community engagement is; how many expectations and presumptions academics bring to public engagement work. To make our public engagements relevant, we must listen to our community partners developing strategies for communities of practice which may lay outside of our comfort zones. Values of humility, listening, commitment, and responsiveness are topics which will be introduced in the "studio experience" component of the Academic Innovation fellowship program.
Public Engagement is meaningful, life-changing work. But only if we really listen to the "other."