Muhammad Saqib, from Islamabad, Pakistan, discusses his experience taking Python for Everybody
Sean Corp, Content Strategist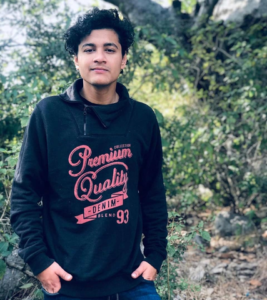 Muhammad Saqib knows what he wants in a career — to be a data scientists with a chance to use big data and machine learning to drive business success.
Muhammad's problem was, he couldn't find that opportunity at home in Islamabad, Pakistan. That is when his cousin let him know about Michigan Online.
Muhammad browsed the catalog of more than 100 available online courses, and quickly identified just what he was looking for — Python for Everybody, taught by Charles "Dr. Chuck" Severance.
"Because of this course series, I'm one step closer to my career," Saqib says.
Saqib writes that there were several benefits to the online specialization, including the "vast experience" offered by Dr. Chuck.
"In many universities, there is a teacher, but they are junior-level or teaching for the first time," Saqib says. But with Dr. Chuck's Python for Everybody series, he felt confident he was learning from a true expert in the field.
Beyond that, the set up helped him maximize his learning potential.
"Having the course series online, I was able to study whenever I wanted. Also, the online learners reviewed each other's assignments, and that was another way for me to learn important concepts and gain more knowledge related to my field," Saqib says.
"There were no courses like this available to me in Pakistan, so I had to find something online to achieve my goals, and I'm glad I did."