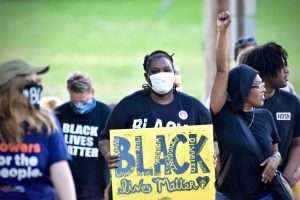 Parnia Mazhar, Communications Writing Fellow
Horrific acts committed against Black people have sparked a widespread wave of public action. People are using their voices to express frustration and enact change, showing the vast potential of civic engagement and community organizing. We have compiled a list of nine Michigan Online learning experiences you can take to gain a deeper insight into social justice, equity, and how to enact social change.
Michigan Online contains more than 180 learning experiences and is available free to University of Michigan students, faculty, staff, and alumni. For students, it is a place to take courses, participate in Teach-Outs, and earn degrees, all from the comfort of their own homes. These courses and Teach-Outs bring together experts from within U-M and beyond to help learners understand their civil rights and how to make a difference in their communities.
Creating Social Change in Your Community