Free online event invites experts from University of Michigan and beyond to dive into the science of sleep deprivation and provide ways you can improve your sleep and your health
Sean Corp, Content Strategist
Quality sleep is critical to good health, and a newly redesigned Teach-Out helps participants better understand why people struggle to obtain quality sleep and teaches them techniques to improve their sleep habits.
Sleep deprivation has long been a silent epidemic plaguing people around the world. The problem has only gotten worse with the proliferation of screens vying for people's attention and the increased rate of burnout and stress as the pandemic made a healthy work/life balance even more difficult.
Those hospitalized by COVID-19 were five times more likely to report sleep deprivation, but sleep disruption was also felt by those not infected with the virus. Research indicates increases in sleep problems by 31% of health care professionals and 18% of the general population.
It is no wonder that the Sleep Deprivation: Habits, Solutions and Strategies is one of the most popular Teach-Outs offered on Michigan Online and Coursera, with nearly 20,000 enrolled in the free, interactive online learning event.
"We understand that healthy sleep is important, but in our modern day societies, we often accept lack of sleep as a way of life," said Dr. Anita Valanju Shelgikar, clinical professor of neurology in sleep medicine at Michigan Medicine.
About three in 10 working adults sleep six hours or less on average, according to the Healthy Sleep Awareness Project, and it can have big negative impacts on people's health.
"Sleep loss, both acutely and especially when it's chronic … has very serious consequences for our health, for our brain function, [and] for our happiness," said Dr. Ronald Chervin, collegiate professor of sleep medicine, professor of neurology and the director of the Sleep Disorders Centers.
The Teach-Out is launching again with new content and a reimagined design, with material dedicated to COVID impacts, adjusting to new sleep cycles after returning to work and discussions of sleep and psychiatric disorders. There is also material exploring how sleep deprivation impacts certain populations including college students and transgender individuals.
In the Teach-Out, professors and experts from University of Michigan and beyond, including researchers in neurology, psychiatry, psychology, business management, sociology and sleep medicine, discuss how quality sleep is critical to good health, implement solutions to improve sleep habits and identify strategies to improve the quality of sleep.

Many of the experts are faculty and clinicians at the Michigan Medicine Sleep Disorders Centers. U-M is home to one of the oldest, largest and best regarded sleep medicine programs in the U.S. The Teach-Out includes self-assessment exercises including the Epworth Sleepiness Test, and a Sleep Challenge including a custom sleep tracker designed exclusively for the Teach-Out by the Center for Academic Innovation and Sleep Disorders Centers.
Teach-Out Contributors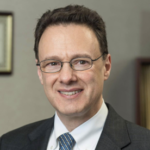 Ronald D. Chervin
Michael S. Aldrich collegiate professor of sleep medicine, professor of neurology, and director of the Sleep Disorders Centers leads the Division of Sleep Medicine at Michigan Medicine. Dr. Chervin's clinical and research interests focus on both adults and children.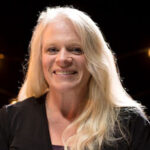 Louise M. O'Brien
Research professor, neurology, research professor, obstetrics and gynecology, Medical School and research scientist at the School of Dentistry in the Department of Oral and Maxillofacial Surgery. Dr. O'Brien's primary research interests include the impact of sleep disruption in pregnancy and the association with adverse maternal and fetal outcomes, including fetal growth restriction and stillbirth, as well as intervention therapies to optimize sleep in the perinatal population.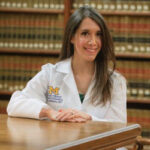 Cathy Goldstein
Clinical professor of neurology at the Sleep Disorders Centers where she evaluates and treats patients with various conditions such as obstructive sleep apnea, insomnia, restless legs syndrome, and circadian rhythm sleep-wake disorders.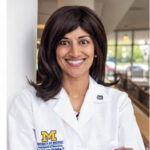 Anita Valanju Shelgikar
Clinical professor of neurology, Medical School. Dr. Shelgikar has long-standing focus on medical education, particularly in competency-based education and assessment, curriculum design and program evaluation. She leads a program to assess progress made by University of Michigan medical students in a nationally innovative, competency-based approach to the clinical training years.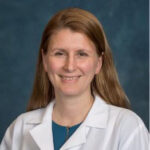 Sonja Gabriele Schuetz
Assistant professor of neurology, Medical School. Dr. Schuetz clinical interests are sleep disorders including obstructive sleep apnea, narcolepsy, hypersomnia, insomnia, REM behavior disorder, circadian rhythm disorders and restless legs syndrome, nerve conduction studies and electromyography, and Neuromuscular disorders such as peripheral neuropathy, myasthenia gravis, amyotrophic lateral sclerosis (ALS), myotonic dystrophy.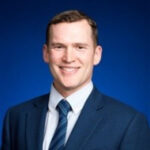 Johnathan Barkham
Instructor in Internal Medicine and instructor in neurology, Medical School.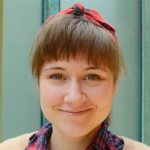 Olivia Walch
CEO of Arcascope, which makes science-backed apps to help people fix their sleep and circadian rhythms. She earned her Ph.D in Applied Mathematics from the University of Michigan in 2016 and has studied the mathematics of sleep for the last 10 years.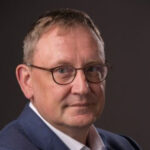 Jan Van den Bulck
Professor of communication and media, director of quantitative methods and social sciences program, LSA; arts and faculty associate, Research Center for Group Dynamics, Institute for Social Research. He is interested in involuntary and incidental media effects. As an epidemiologist, he is also interested in the health effects of media use.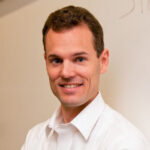 Christopher Barnes
Professor of management at the University of Washington's Foster School of Business. He worked in the Fatigue Countermeasures branch of the Air Force Research Laboratory before pursuing his PhD in Organizational Behavior at Michigan State University.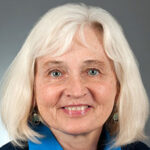 Judith Owens
Editor in chief of Behavioral Sleep Medicine, one of the sleep field's most respected publications. Dr. Owens is a champion for healthy school start times for all students. Conclusive, evidence-based research shows that better sleep means improved performance, higher executive functioning, fewer car accidents and improved overall health in kids.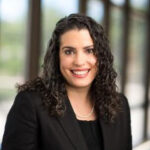 Leslie Swanson
Clinical associate professor of psychiatry, Medical School. A licensed clinical psychologist, Dr. Swanson is also certified in Behavioral Sleep Medicine by the American Academy of Sleep Medicine. Her research focuses on relationships between sleep and mood in perinatal women and sleep-based interventions to improve outcomes in psychiatric conditions.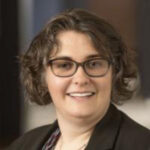 Karin Johnson
Professor of neurology at UMass Chan Medical School – Baystate in Springfield, Massachusetts. Dr. Johnson is a sleep specialist that works at Baystate Medical Center.