Teach-Out traces the history of police violence, the demands of protesters, impediments to police reform and a guide for future action
Ryan Henyard, Faculty Experience Designer
I don't watch the videos anymore – I don't need to. Like many Black folks, the screenshots and articles are enough for my brain to fill in the gaps. When I saw the hashtag for George Floyd and read his last words, I already had the vivid image of Eric Garner in my mind. Breonna Taylor's fate in Louisville echoed that of Aiyana Stanley-Jones in Detroit, a 7-year-old Black girl shot in her sleep during a police raid gone wrong. When my father called me in tears about Ahmaud Arbery, it was because he had the intrinsic reaction that it could've been his son murdered in cold blood. This was a rehash of the conversation we had about Mike Brown more than five years earlier. Every new instance of police brutality is a thread that Black Americans weave into our stories and art, coloring our behaviors and communal fears, across years and generations. In trying to explain what's happening in the streets, I realized I needed to focus on the systemic nature of police violence rather than individual tragedies. Instead of pulling at each thread, I needed to help people see the larger tapestry.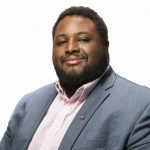 The Police Brutality in America Teach-Out brings together politicians, police, activists and researchers to broaden our understanding of how we arrived at this moment, and what people at all levels of awareness can do to take action to change the conversation around police violence, change their communities and, ultimately, live in a world where police do not kill anyone.
Enroll Now | Police Brutality in America Teach-Out
A History of Violence
To get to that ideal, we must understand how deep-rooted violence from those in power is embedded in our history. The Teach-Out introduces learners to the evolution of policing in our nation, tracing violence from the slave patrols established in 1704 through Jim Crow, through President Richard Nixon's calls for Law and Order (a call used by the current administration), to the militarization and surveillance of our current era.
We have invited a wide variety of guest experts to talk about police brutality's impact, and they do an excellent job of demonstrating the intersections of police brutality within the fabric of our society – from politics to public health, from journalism to education, music, sport and more.
Read More from Michigan News | Police brutality in America: Teach-out encourages learners to get informed, involved
Defining #DefundThePolice
The Teach-Out helps those trying to understand the demands of some Black Lives Matter protesters to #DefundThePolice, and discusses the differences between efforts aimed at reform and those working toward abolition. You will get the chance to hear directly from community organizations about how they address societal problems at their root causes, rather than the reactive, potentially violent nature of policing. Most importantly, you will gain knowledge and resources needed to take action – including resources for those new to this movement and materials for seasoned activists that promote resiliency and self-care.
The Teach-Out runs through the month of July and is available at no cost. You can join the conversation by visiting the Police Brutality in America Teach-Out page on Michigan Online.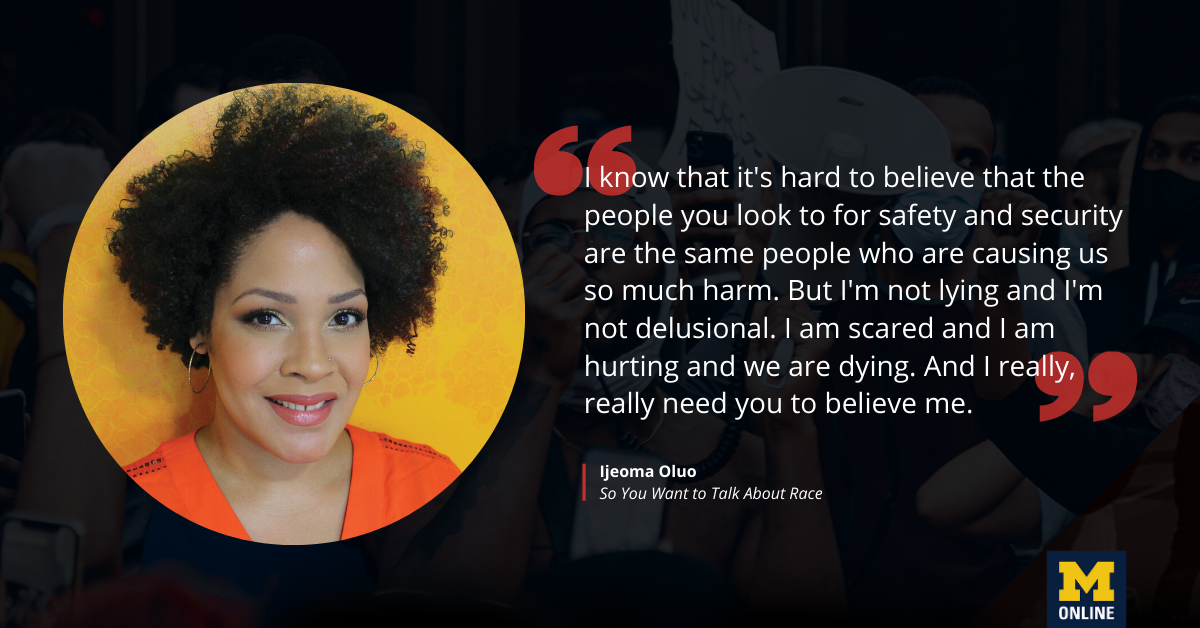 Like Joel Thompson, who composed his stunning piece Seven Last Words of the Unarmed as a way to process his grief, this Teach-Out was my way of expressing the feelings of helplessness, frustration and despair I felt at seeing more Black people killed by police brutality. However, while I built and structured this learning experience around my own history with racial profiling and police violence, I wanted to educate people on some of the different facets of police brutality I've learned about over the years. My colleagues at the Center for Academic Innovation answered this call and brought their knowledge, passion and ingenuity to this project. They worked alongside me to build a Teach-Out that will allow people around the world take part in this incredibly difficult public conversation. I am grateful for the expertise and effort exerted by several teams at the center – Public Engagement, Behavioral Science, Media Design, Design Management, Marketing & Communications, and others – to make this a reality in a design process that took less than three weeks to complete.
Learn How to Take Action
The images of Black death at the hands of those sworn to serve and protect are helping millions of people see the depth of this problem for the first time in a way they haven't truly reckoned with before. Some of us have seen it our whole lives and never been able to look away. Regardless of when you became aware of police violence's impact, this Teach-Out is designed to provide you with something valuable to aid your knowledge and future actions.
Can we build a world where the police don't kill anyone? I truly believe we can, but to do so we will need continued action combined with collective imagination. My sincere hope is that you leave this Teach-Out with a better idea of what you can do in your community to dismantle systems of oppression and take what you learned into other spaces and conversations. Included with the Teach-Out are facilitation guides for people who want to go through this learning experience in groups and engage in dialogue within their communities and workspaces.