Rebecca M. Quintana, PhD, Learning Experience Design Lead 
Chelsea Chandler, PhD, Learning Experience Designer
Jacob Fortman, Learning Experience Design Certificate Coordinator
Emerging new media technologies have created new possibilities for learning in the 21st century, such as through online and hybrid modes of instruction. To discover these new opportunities and prepare future leaders, the Center for Academic Innovation and the School of Education (SOE) have partnered to create the "Learning Experience Design (LXD) Graduate Certificate," offered through the Rackham Graduate School. Graduate students (masters or doctoral) from across the University are invited to apply to this exciting two-semester program for Fall 2020.
As part of the program, students will take the "Learning Experience Design" seminar (EDUC 616), a required course for the graduate certificate co-taught by Academic Innovation staff and SOE faculty. Students in the course will engage in thoughtful exploration of topics at the intersection of design, theories of learning, and educational technology. While exploring these scholarly topics, students will serve as Students in Residence at Academic Innovation. Here, students will be immersed in an exciting design lab environment that is positioned at the cutting-edge of design and applied research. Students will complete a 180-hour residency, working collaboratively with Academic Innovation staff and U-M faculty to design, analyze, and implement innovative learning experiences and tools in online and residential environments.
"The U-M School of Education is pleased to partner with the Center for Academic Innovation to ensure that designers of innovative academic tools understand—and design for—how people learn. In supporting learner-centered design, Michigan Education faculty members are especially pleased to bring our expertise in developing learning tools that advance diversity, inclusion, justice, and equity to a broad array of teachers and learners."

– Elizabeth Birr Moje, PhD, Dean of the School of Education and George Herbert Mead Collegiate Professor of Education and Arthur F. Thurnau Professor
In Fall 2019, we welcomed nine School of Education masters students to the inaugural cohort of the LXD Certificate program. Together with their instructors, these students have explored important topics such as learner-centered design, social constructivist approaches to inform the design of educational technologies, and instructional approaches that support designing with diversity, equity, and inclusion in mind. Bridging theory and practice, our first cohort of students has contributed to many important Academic Innovation projects in the online learning space, including development of Massive Open Online Courses (MOOCs); design of technology-supported, role-based simulations; and creation of instructional resources for U-M faculty.
"We are excited to develop the next generation of educational design professionals through this new partnership with the School of Education and its world class faculty. Center for Academic Innovation learning experience designers bring to the program a deep theoretical knowledge and a wealth of practical experience working with faculty to design first class learning experiences. Through authentic projects and an integrated learning approach, students in this innovative program will enjoy a balance of theory and application as they prepare to become leaders in a rapidly growing and changing field."

– James DeVaney, Associate Vice Provost for Academic Innovation and Founding Executive Director of the Center for Academic Innovation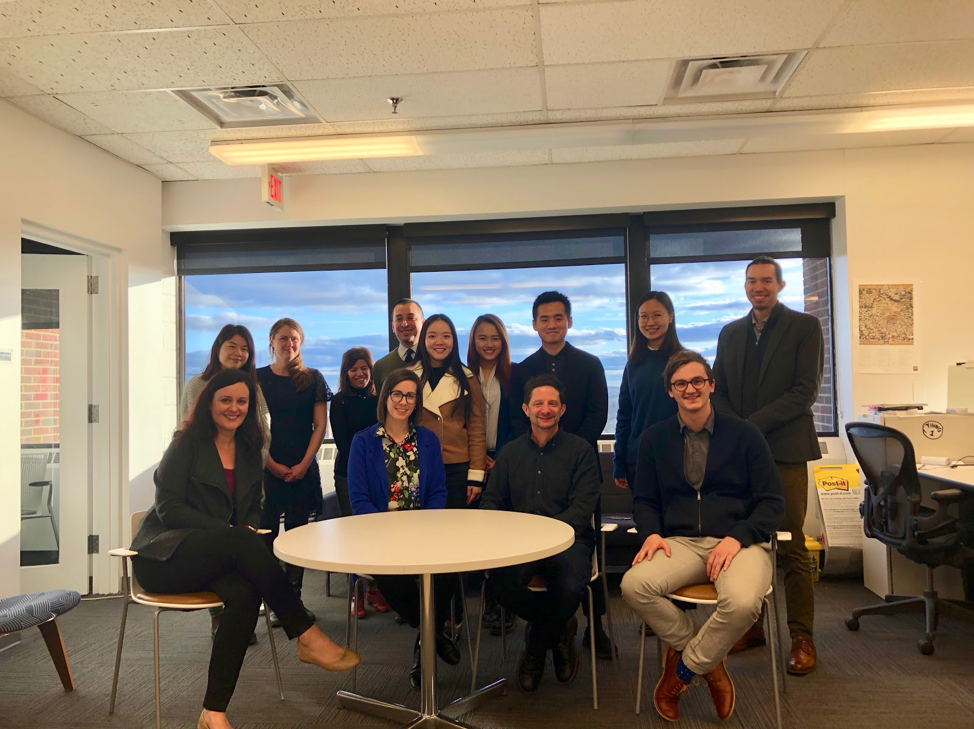 We see the LXD Certificate program filling a role for graduate students who seek to deepen their theoretical understanding of learning experience design and gain direct experience with real-world instructional design problems. Upon completing this certificate, students will be well-positioned to join a growing profession whose expertise is increasingly in demand within universities and across the education landscape.
For more information on how to apply to the "Learning Experience Design Graduate Certificate" program for Fall 2020, please contact Tom Drake tdrakejr@umich.edu at the School of Education.