Onawa Gardiner, Marketing Specialist
@onawanna
Professor Gautam Kaul, an established proponent of MOOCs and a passionate ambassador of academic innovation at Michigan, has developed MOOCs and leveraged digital pedagogy and technology to teach finance to a wide range of pre-college, residential, and lifelong learners. In addition, Professor Kaul serves as the DEI Innovator in Residence and works, in collaboration with DEI, to help shape the future of learning and redefine public residential education at a 21st century research university by unlocking new opportunities and enabling personalized, engaged, and lifelong learning for the U-M community and learners around the world.
As the launch of his edx MOOC, Finance for Everyone: Smart Tools for Decision-Making, approaches on April 5, we sat down with Professor Kaul to discuss the unique aspects of this course, which opens up finance theory to new audiences.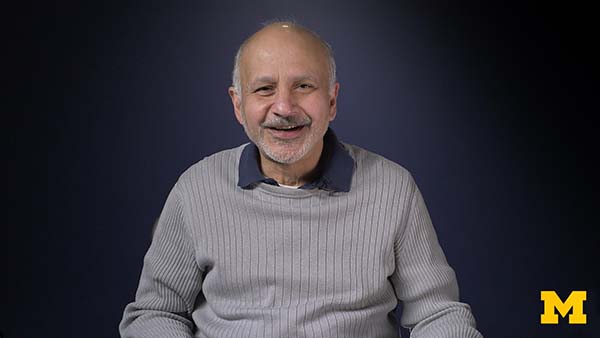 How has using digital technology impacted your teaching style?
"The digital world has, in fact, made me a better teacher. It has made me more structured, when needed, and given me the option to express myself in different ways. For me, this is the biggest advantage for going digital. Additionally, over the past three to four years I've been able to learn about which medium (digital or in person) is best for different student learning experiences."
What sort of of new audiences do you aim to introduce finance theory to with this MOOC?
"This course is especially applicable for someone who feels like finance is too technical, not approachable and not for them. I want them to take this course and have designed it to feel very user friendly since the approach is very practical. The most important quality for them is to have an attitude that says "I can do this". If you have that, everything else becomes almost irrelevant because I believe anyone can understand finance."
How does the course structure for Finance for Everyone differentiate it from other finance courses and make it more accessible and user-friendly for new audiences?
"The standard way people have gotten into finance has been because they're naturally attracted to numbers and math. But finance is also extremely usable from different perspectives. Whether you want to be a student and figure out what you're doing, if you want to get into college or if you want to manage your expenses, investments and/or savings. You can come to finance from a use point of view and get excited about it. However, it's never been taught that way. So with Finance for Everyone I'm going to focus on this application perspective.
The structure of the course is very different from previous courses I have taught. In Finance for Everyone, I define things a lot more since I recognize that the language of finance can seem foreign. Additionally, I provide varied and relatable examples, have shorter videos and include lots of smaller, relatively easier assessments since it's extremely important for learners to receive feedback to understand what they're doing throughout the course."
What sort of real-life examples are in the course that highlight how the principles provided in Finance for Everyone can assist in making choices and tradeoffs in an array of scenarios?
"I provide numerous examples throughout the MOOC, such as what is the value of going to college or not going to college? A second example is if you want an iPad. We discuss the alternative options you have for buying it, whether it's through a loan or purchasing it straight out. A third example is a car loan. I explain the mechanics of a loan, ways to consider which loan is best and what is the value of the car. All of my examples help learners to understand how to measure and make decisions using finance as a framework."
What is the main outcome you want learners to have from taking Finance for Everyone?
"Everyone makes decisions and everyone has to assess alternatives. Finance is about decision-making and how to figure out alternatives. It's not about money. It's about actually understanding how different alternatives can be valued. That's what I'm teaching.
The power of finance is that it is a decision-making tool. I would love if students came out of this course knowing how to understand finance and prepared to think of it as a tool for any decision."
Enrollment is open for Finance for Everyone, which will launch on April 5. To learn more and/or to enroll visit Finance for Everyone: Smart Tools for Decision-Making.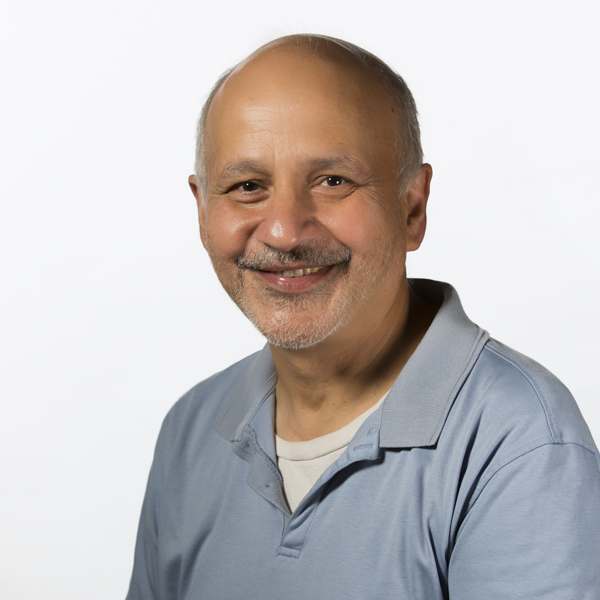 Gautam Kaul
Professor of Finance & Fred M. Taylor Professor of Business Administration
Ross School of Business
University of Michigan
@UMGautamKaul