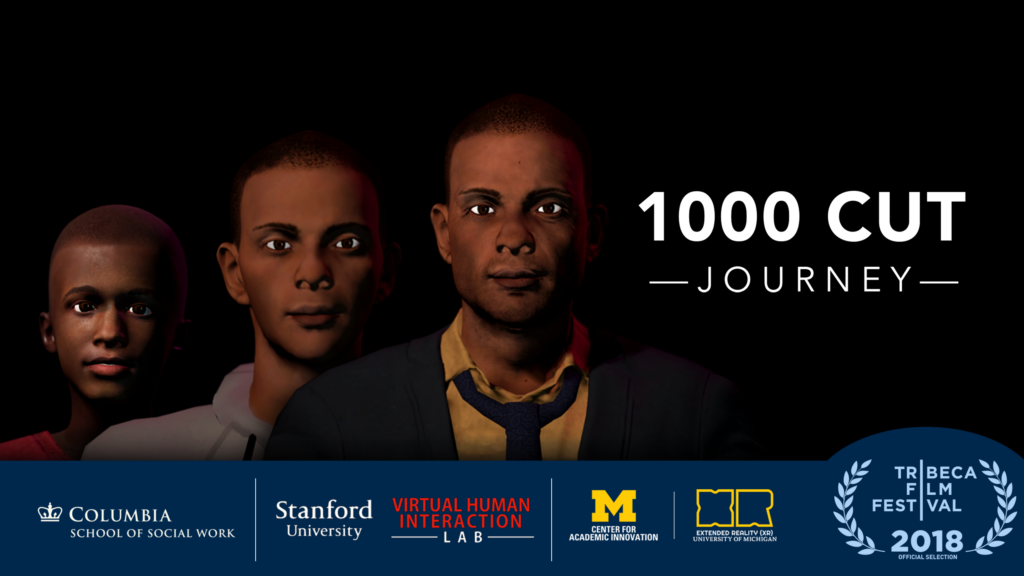 Sean Corp, Content Strategist
A virtual reality experience newly available online allows people to experience life as a Black man in America through several points in his life, and better understand the microaggressions and racial injustice many face as well as the impacts on a person's mind and body.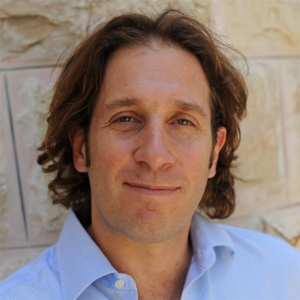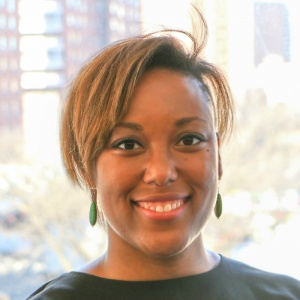 1000 Cut Journey is an immersive virtual reality (IVR) experience created by Dr. Courtney Cogburn, associate professor at Columbia School of Social Work, Dr. Jeremy Bailenson, and a team from Stanford University's Virtual Human Interaction Lab, and made available on the Oculus store with support from the XR team at the University of Michigan Center for Academic Innovation. Cogburn received her PH.D. in psychology and education, and an MSW from U-M, and Bailenson received his bachelor's degree from U-M.
The U-M team rebuilt the experience from the Vizard platform into Unreal Engine, updating the experience and making it more widely available for users. The experience can be downloaded on the Meta Quest store for use on Meta Quest 2 headsets.
The immersive simulation takes users through the life experiences of the fictional character Michael Sterling, a Black man, at ages 7, 15, and 30. The complete visual immersion of the user into the VR world allows them to experience stronger emotional connections to the virtual avatar that they inhabit, allowing them to feel things they may not have encountered before, ranging from classroom and workplace microaggressions to encounters with police.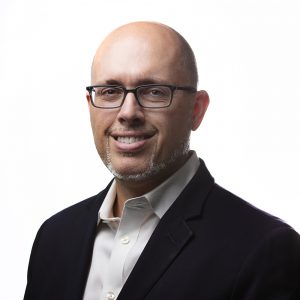 "It was a privilege to build on the amazing work of Dr. Cogburn and Jeremy Bailenson, and translate it into a new format that will be easily accessible to a global audience on the Oculus Store," says Jeremy Nelson, senior director of XR, media design and production at the University of Michigan Center for Academic Innovation. "We are proud to contribute to a learning experience that highlights racial injustice using the uniquely immersive power of XR technology."
Nelson recruited the XR team at U-M to rebuild 1000 Cut Journey because of their experience in building virtual experiences using Unreal Engine. The goal shared by everyone at U-M, Stanford, and Columbia was to make the experience as easily accessible as possible to have the biggest potential impact.
That meant meeting regularly with Dr. Cogburn and Bailenson to ensure that as much of the authors' original intent was captured while also making technical and aesthetic improvements to the original experience, which started development in 2016 and debuted in 2018 at the Tribeca Film Festival.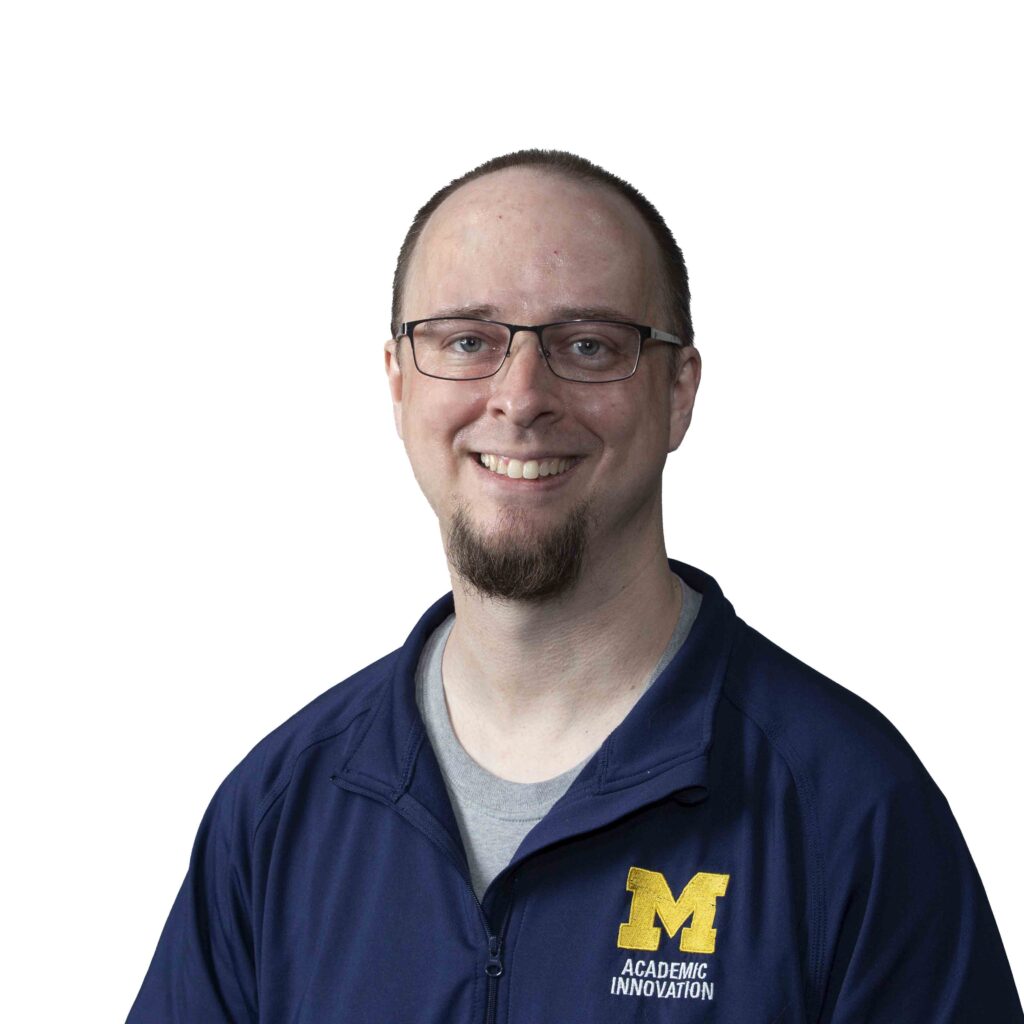 While the team at the Stanford lab started porting over the individual elements, the task for U-M XR developers Eric Schreffler and Moeezo Saleem was to put all those puzzle pieces together from the Vizard platform and into Unreal while not losing any of the narrative impacts. 
"Putting it into Unreal presented a lot of benefits, but the challenge was to ensure the flow of it, the aesthetics, the timing of it was left as close to exactly the same as possible," Schreffler said.
They also worked with Cogburn and Bailenson to make the experience even more immersive than the original when possible. They did that by using technological advances to make the virtual avatar more realistic throughout the stages of his life, and by building out the environment with more real-world objects, lighting, and textures to make it seem more lived-in and realistic.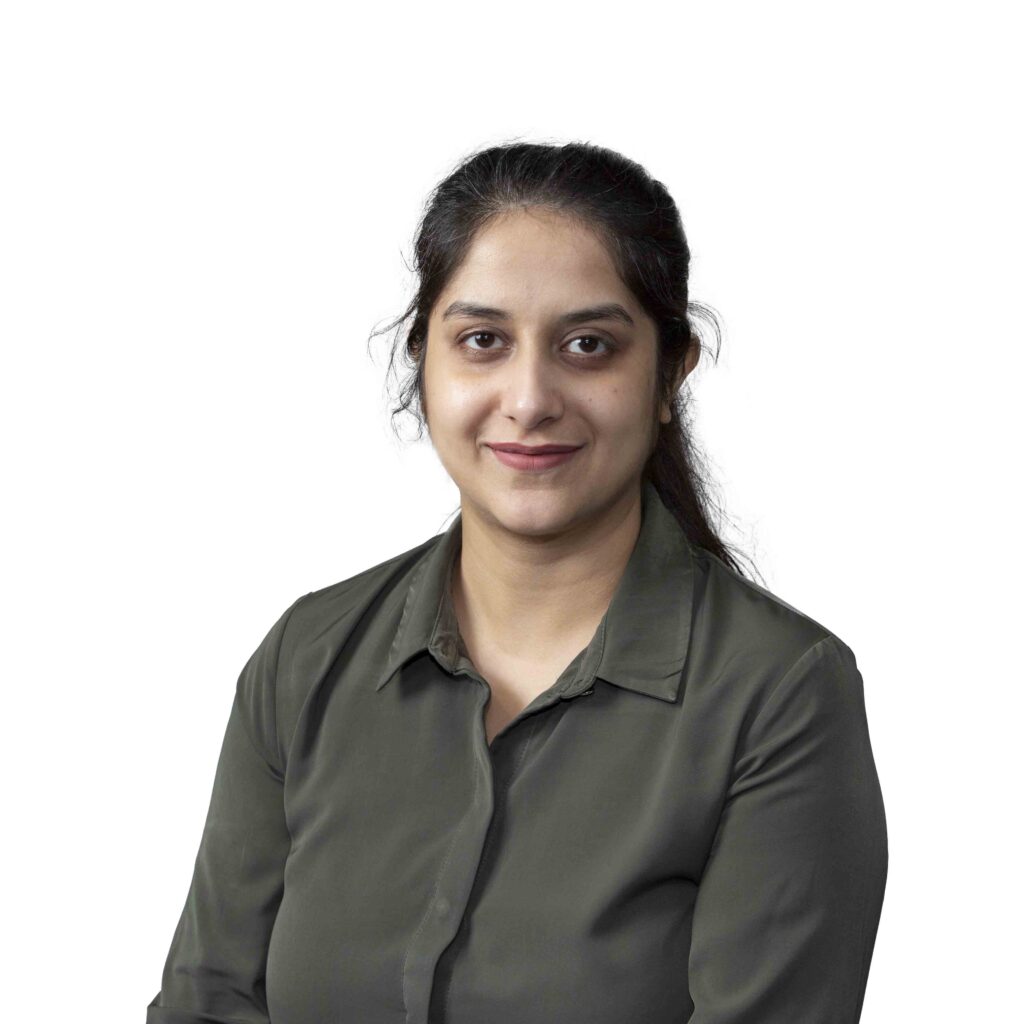 "We want to give as many details as possible so that you feel like you're in a real-world environment," Saleem said. 
With medical evidence suggesting that racism is to blame for a portion of the racial health disparity in the United States, Dr. Cogburn sought a way to help white Americans understand the depth of racism's impact on a person of color. Although some white individuals face other forms of discrimination due to sexuality, gender identity, ability, or socioeconomic status, there is a need for them to have learning experiences that enable them to gain a full understanding of the effects of racism.
"There is evidence to support an experiential difference in the way people of color understand racism compared to white Americans, and it contributes to racial health disparities at every level of socioeconomic status," said Cogburn. "While white Americans may know in their core that racism is a bad thing, they have less knowledge on the ways that racism affects the mind and body. I thought about what it would take for the experience of racism to translate on the level that is necessary to achieve racial justice."
The immersive virtual reality experience draws from hundreds of sources, including previously created VR content, published research, Twitter, blogs, podcasts, and the team's personal experience with race.
"Based on two decades of VR study at Stanford's lab, 1000 Cut Journey provides an immersive learning experience that encourages perspective-taking and empathy," remarked Dr. Bailenson, who is the lab's founding director and a professor in Stanford's Department of Communication. "While no single media experience can magically solve racism, this piece helps to change the conversation."