University Michigan Experts from Law School, Michigan Medicine and LSA explore the impacts on abortion access and what life might be like after Roe v. Wade
Sean Corp, Content Strategist
What does a post-Roe America look like? How did we get to this point? What happens next?
Following the Supreme Court decision that struck down Roe v. Wade and ruled that there is no guaranteed constitutional right to abortion, many people had questions about the present and future of abortion access throughout the United States.
While the impacts are still being felt and reality sorted out in countless communities, experts from the University of Michigan came together for the free online event "The Roe v. Wade Teach-Out" to help foster thoughtful discourse on issue or abortion, its history of litigation and what could be expected in the aftermath of the Supreme Court ruling.
Experts include Barb McQuade, professor from practice at the U-M Law School; Dee Fenner, the co-chair of the U-M task force on abortion access and chair of the Department of Obstetrics and Gynechology at Michigan Medicine; Lisa Harris, co-chair of the task force and professor of obstetrics and gynecology; and Bonsitu Kitaba, deputy legal director of ACLU of Michigan.
With a range of experts from Michigan Medicine, the U-M Law School, in LSA and the deputy legal director of ACLU of Michigan, the Teach-Out looks at the ramifications of the ruling legally, medically, politically and the impact on public perceptions.
The Teach-Out brings people from all over the world in a digital conversation and learning opportunity to better understand the issues surrounding abortion and Roe V. Wade. The Teach-Out features historical understanding of reproductive rights and key cases related to abortion access including Roe V. Wade, Planned Parenthood v. Casey, and Dobbs v. Jackson Women's Health Organization.
The public perception of abortion is explored by Josh Pasek, assistant professor of communications and media, Harris details important medical considerations and how the recent ruling impacts providers and patients, and Fenner and Harris examine issues of equity and access in various marginalized communities. Finally, there is a series of videos and readings exploring the impact on U.S. politics, public opinion of the Supreme Court and on corporate America.
---
Featured Experts
Barbara L. McQuade, Professor from Practice, University of Michigan Law School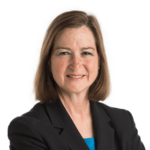 Professor Barbara L. McQuade is a professor from practice. From 2010 to 2017, McQuade served as the U.S attorney for the Eastern District of Michigan. Appointed by President Barack Obama, she was the first woman to serve in her position.
McQuade also served as vice chair of the Attorney General's Advisory Committee and co-chaired its Terrorism and National Security Subcommittee. She also serves as a legal analyst for NBC News and MSNBC. Her work has appeared in The Washington Post, Foreign Policy, Lawfare, Just Security, Slate, and National Public Radio, and she has been quoted in The New York Times, Time, Newsweek, Politico, and other publications.
Bonsitu Kitaba, Deputy Legal Director, ACLU of Michigan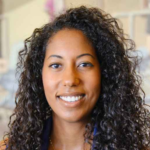 Bonsitu Kitaba is the Deputy Legal Director at ACLU of Michigan. She is a Civil Rights Lawyer and an economic justice advocate. Her passion for social justice and her determination to make "the biggest impact for the most number of people" is what drew her to the ACLU in 2016. She is extremely proud of the organization's ability to take on some of the most challenging cases.
Dee Ellen Fenner, Professor of Urology and Professor, Obstetrics & Gynecology, University of Michigan

Dr. Dee Fenner is the Director of Gynecology, the Director of Surgical Services, and a Professor in the Department of Obstetrics and Gynecology at the University of Michigan. She has dedicated her career to the understanding and treatment advancements of pelvic floor disorders. Dr. Fenner is presently serving as the co-chair of the task force of a U-M universitywide task force on abortion-care access.
Lisa Harris, Professor of Reproductive Health, Obstetrics & Gynecology, University of Michigan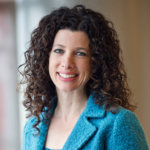 Dr. Lisa Harris is the F. Wallace and Janet Jeffries Collegiate Professor of Reproductive Health, and Professor and Associate Chair in the Department of Obstetrics and Gynecology at University of Michigan (UM). Dr. Harris conducts interdisciplinary, mixed methods research on many issues along the reproductive justice continuum, including abortion, miscarriage, contraception, in vitro fertilization (IVF), infertility and birth, and racial, ethnic, and socioeconomic disparities in access to reproductive health resources.
Richard Friedman, Professor of Law, University of Michigan Law School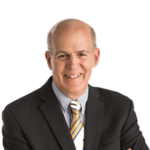 Richard Friedman is the Alene and Allan F. Smith Professor of Law. He is an expert on evidence and U.S. Supreme Court history. Friedman is the general editor of The New Wigmore, a multi-​volume treatise on evidence. His textbook, The Elements of Evidence, is now in its fourth edition, and he is coauthor of Park & Friedman's Evidence: Cases and Materials, now in its 13th edition, Constitutional Law: Cases and Materials (with Julian Mortenson). He also has written many law review articles and essays.
Josh Pasek, Associate Professor of Communication and Media, University of Michigan.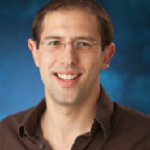 Josh Pasek is Assistant Professor of Communication and Media at the University of Michigan. His research explores how new media and psychological processes each shape political attitudes, public opinion, and political behaviors. His current research explores how political information might influence public opinion and voter decision-making. His work has been published in Public Opinion Quarterly, Political Communication, Communication Research, and the Journal of Information Technology and Politics among other outlets.