Jeremy Nelson, Director of the XR Initiative
@Jernel_Umich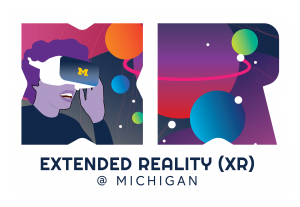 While we're only approaching the end of its first month, 2021 is already a good year for XR. We have been making great progress on our XR Innovation Fund projects from 2020 and hired a number of XR Student Fellows to help us with design and development, thanks to an Epic MegaGrant. In November 2020, we released a call for another round of XR Innovation projects targeted specifically at faculty who would use a commercially available XR authoring platform to create content for their courses. Our goal with this round of funding is to create more content creation capacity. One of the big barriers to bringing XR technologies for teaching and learning is applicable content and the ability to quickly create relevant content.
We attracted a diverse group of faculty from across the university and are happy to announce we are funding 13 new XR projects. Previously, we had funded 8 projects from 7 of the schools and colleges at the University, and with the addition of these new projects, we will have a total of 21 projects from 10 of the schools and colleges. We see so many areas that XR can enhance teaching and learning and believe that it is important to plant as many seeds as we can across different programs to foster innovation and community.
The reason we will be able to fund five more projects than the previous year is our ability to create content faster and for more people using commercially available platforms that don't require programming. This will help us bring XR experiences at scale to Michigan students.
The Center for Academic Innovation will provide expertise in learning experience and media design production to help foster our community of XR designers and creators. We intend to use this round of funding to explore platforms in the 360-degree video and Augmented Reality space to allow for more accessibility to students who may not be able to access a VR headset.
The projects we are funding in 2021 are are:
A Alfred Taubman College of Architecture and Urban Planning
Matias del Campo

Arash Adel

Laida Aguirre

Fully 3D, Matias del Campo, associate professor of architecture

Immersive Material, Laida Aguirre, associate professor of architecture and urban planning
Bridge the Gap Between Digital Design and Physical Construction in Architecture Education with XR, Arash Adel, associate professor of architecture and urban planning
---
College of Literature, Science and the Arts (LSA)
Katie Coleman

Soyeon Kim

Kyger Lohmann

Enhancing English for Academic Purposes: Learning and Instruction Through Immersive and Interactive XR Experiences, Katie Coleman, lecturer II in English Language Institute

XR Exploration of Geologic Features in Field Excursions, Kyger Lohmann, professor of earth and environmental sciences
Virtual Interactions in Seoul, Soyeon Kim, director of Korean Language Program
---
College of Engineering
Aline Cotel

Kim Kearfott

A River Runs Through It and So Can You!, Aline Cotel, Arthur F Thurnau Professor, associate professor of civil and environmental engineering (College of Engineering), and associate professor of Program in the Environment, (LSA)

Radiation Protection Training Using Realistic XR, Kim Kearfott, professor of nuclear engineering and radiological sciences (Engineering), professor of radiology, (U-M Medical School)
---
School of Nursing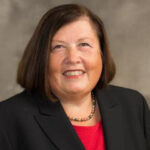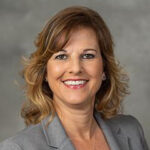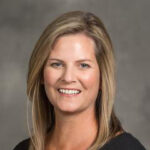 Cultivating Leadership Competency Through XR, Barbara Medvec, clinical assistant professor of nursing
Transforming Nursing Education with VR Platforms, Deb Lee and Melissa Bathish, clinical assistant professors of nursing
---
U-M Medical School

Teaching the Difficult Airway Algorithm Using 360-Degree Video Immersion, Raza Zaidi, assistant professor of anesthesiologh
---
School of Social Work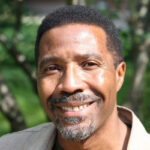 Digital Brave Spaces, Larry Gant, diversity, equity and inclusion program director and professor of social work (Social Work), and professor of art and design (Penny W Stamps School of Art and Design)
---
School for Environment and Sustainability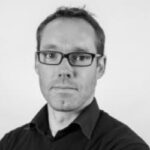 Multi-Sensory 360-Degree Videos for Sustainability Education, Mark Lindquist, assistant professor of landscape architecture
---
We continue to be excited by the interest across campus, and we are grateful to have the opportunity to work with so many faculty from diverse backgrounds. We plan to provide group design sessions for faculty with our learning experience design XR lead and student residents. This will create a greater community of practice and provide the opportunity for faculty to support each other in how to design and roll out these immersive experiences.
Our hope with this round of funding is to create common processes and systems to allow more faculty to create immersive experiences to support residential learning as well as online learning through Michigan Online or other open platforms.