Description
Join us for AIM Research, where we host speakers working with data analytics and research to share their knowledge and engage with the University of Michigan research and learning analytics community. The field of learning analytics is a multi- and interdisciplinary field that brings together researchers from education, the learning sciences, computational sciences and statistics, and all discipline-specific forms of educational inquiry. Event details are listed below and registration is required. This event will be hosted in-person in the Wolverine Room at the Michigan Union. Andrew's talk will be followed by a social/networking reception with light refreshments.  
In this talk, Andrew Moffat explores the idea of learning outcomes that happen when you least expect it, 'byproducts' of activities that are not themselves motivated by a desire to learn. Beginning with the notion of incidental second language learning, Andrew previews his forthcoming book by presenting data from a global survey of L2 English users. These data attest to a wide range of L2 English use online, for both leisure and work purposes. The data also show that language activities that are inherently evaluative in nature are most likely to make L2 users uncomfortable, as well as revealing many of the specific difficulties that L2 English users have in online discourse. He goes on to outline a Vygotskian theoretical framework that underpins the incidental learning process. Building on this framework, Andrew proposes an approach to language teaching that seeks to harness learners' online L2 activities to augment their classroom learning. Making connections with his current research as part of the CAI/EER collaboration Tandem project, Andrew explores how a similar framework may be used to conceptualize developmental 'byproducts' from task-oriented teamwork, as well as helping to foster equitable team interactions.
This seminar will:
Demonstrate the importance and usefulness of adopting an ecological approach to language learning.

Outline a framework for understanding collaborative human activity in its social and cultural contexts.

Suggest ways in which developmental byproducts might be augmented and exploited.
Meet the speaker: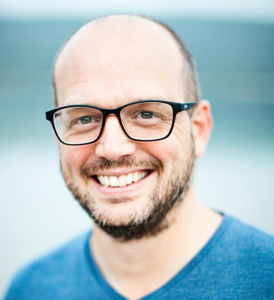 Andrew Moffat is a Postdoctoral Research Fellow at UM, working with Engineering Education Research and the Center for Academic Innovation on the teamwork support platform Tandem.  He has a background in language teaching, having taught English as a foreign language in the Czech Republic, South Korea, Spain and the UK, and holds a PhD in Applied Linguistics from the University of Nottingham, UK.  Working subsequently at the Leeds Institute for Teaching Excellence expanded his portfolio in education research, and he now finds Tandem bringing together many of these prior professional experiences.
Accessibility: 
The Center for Academic Innovation (CAI) is committed to ensuring that our meetings and events are accessible to all individuals. Please let us know how we can ensure that this event is inclusive to you. What accommodations or access needs can we help facilitate? Contact Trevor Parnell, Events and Marketing Specialist (tparn@umich.edu) with any questions or access needs.
This event is co-sponsored by the Center for Academic Innovation, English Language Institute, Language Resource Center, and Engineering Education Research.