Description
Join us for AIM Research, where we host speakers working with data analytics and research to share their knowledge and engage with the University of Michigan research and learning analytics community. The field of learning analytics is a multi- and interdisciplinary field that brings together researchers from education, the learning sciences, computational sciences and statistics, and all discipline-specific forms of educational inquiry. Event details are listed below and registration is required. This virtual event will be hosted on Zoom. 
Abstract: Massive open online courses (MOOCs) are a contemporary development in the centuries-long history of distance education, with millions of learners enrolling annually. While these courses can democratize postsecondary education access, important questions persist regarding quality, impact, epistemic hegemony, and societal benefit. In this talk, Nathaniel Cradit answers these questions with data from one of the largest qualitative studies of MOOC learners to-date. Leveraging the nuanced, personal stories of 70 learners from 27 nations across six continents, this study demonstrates how open courses help people ideate and enact happy, safe, and fulfilling lives. Beyond access and curricular outcomes, MOOCs foster expansion of human capability, personal achievement, and skill development for individuals and communities in diverse, worldwide contexts.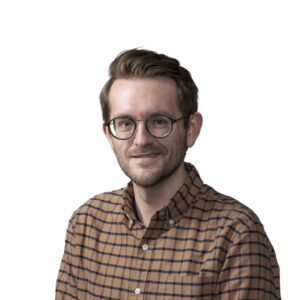 Nathaniel Cradit  – As a research scientist, Nate leads and collaborates on empirical projects at the intersections of online learning, education technology, postsecondary teaching, and the public good. Prior to his work with the Center for Academic Innovation, Nate was the founding chair of the Higher Education Leadership department at National Louis University, a private, nonprofit university in Chicago rooted in educational and social justice. During and before this faculty work, Nate was a part of the leadership team for the qualitative research interest group within the American Educational Research Association, and conducted research on state and federal policy relating to campus safety and gun violence. He also contributed to projects studying race-based admissions and the US Supreme Court. In addition, Nate served as a consultant on the development and assessment of multiple graduate and co-curricular programs for the study of higher education in nations with evolving systems of public education, including South Africa and Azerbaijan.
Accessibility: 
The Center for Academic Innovation (CAI) is committed to ensuring that our meetings and events are accessible to all individuals. This event will be using Zoom. Please let us know how we can ensure that this event is inclusive to you. Contact Trevor Parnell, Events and Marketing Specialist (tparn@umich.edu) with any questions or access needs.