Sean Corp, Content Strategist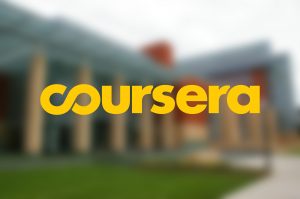 The Center for Academic Innovation is seeking proposals from University of Michigan – Ann Arbor faculty to develop online learning experiences designed to advance learning and skill development in India and prepare millions for the future of work. 
Faculty are invited to submit proposals for massive open online courses or specializations (a series of open online courses) covering any topic, but the Center for Academic Innovation and partner Coursera are particularly interested in proposals covering topics in the areas of business, technology, data science and health. Those areas have been identified by learners, industry employers, and governmental organizations in India as being in particularly high demand. 
There are now over eight million unique learners who have enrolled in U-M's open online courses and more than 1.4 million are from India, more than from any other country including the United States. On the Coursera platform, more than five million learners have joined from India in just the past 10 months.
"Indian learners have disproportionately embraced online learning opportunities during the pandemic as educational systems around the world have radically transformed their approaches to education delivery," said James DeVaney, associate vice provost and founding director of the center. "Like our partners at Coursera, we are inspired by the millions of learners in India seeking access to online education, and by the Indian businesses, governmental institutions, and universities helping learners obtain skills needed for the jobs of today and tomorrow. We don't see this slowing down any time soon and are eager to welcome more Indian learners to the U-M community."
Accepted proposals will receive production cost and marketing support from Coursera in the range of $10,000 to $30,000. Additionally, CAI will provide faculty a stipend, shared revenue agreement and in-kind support covering instructional design, project management and media production. The faculty stipend is $10,000 for a single course and $25,000 for a specialization. 
Proposals are due by Jan. 8, 2021. Faculty will be notified if their proposal is accepted the final week of January with the intention of having the courses launch in Fall 2021. 
Faculty interested in submitting a proposal are invited to attend a webinar hosted by CAI and Coursera on Dec. 2 from 9-10 a.m. EST to learn more about those engaged in online learning experiences in India, how Indian governmental organizations and companies are supporting employee learning, and how universities across India are engaging with MOOCs and specializations through the Coursera platform.
Learn more about the high-demand topics identified as a priority from learners in India, weekly office hours and the submission process on the call for proposals page on the Center for Academic Innovation website. 
Faculty with questions or interested in a one-on-one consultation appointment should email aif-proposals@umich.edu or sign up for one of the weekly open office hours.