Professors Scott DeRue and Maxim Sytch of the Ross School of Business at the University of Michigan have created a new series of online courses called Leading People and Teams.
This series of online courses (Specialization) will consist of 4 courses that build up to a capstone project, all with an applied nature, which enable learners to understand and apply principles of leadership to their daily lives. Topics include motivating employees by setting goals, giving structured feedback, and fostering trust, collaboration and vision alignment among team members. Through the Capstone, students will apply these skills to advise leading executives on real-world management challenges.
This Specialization builds upon the teaching and research experience of Scott DeRue and Maxim Sytch, both of whom were recently placed in the top 40 business professors under the age of 40. Scott DeRue has been reported to be among the 50 most influential business professors in the world and recently summited Mt. Everest as a way to understand how to create commitment for teams under pressure. Maxim Sytch has had his research published in leading journals and in 2014 won the Ross Executive Education Teaching Impact Award.
Enrollment is currently open for the first course in the Specialization, which will begin on September 15. For additional information and/or to enroll, please visit https://www.coursera.org/learn/motivate-people-teams.
Creators
Scott DeRue
Associate Dean and Professor of Management
Management and Organizations, Ross School of Business
University of Michigan

Maxim Sytch
Associate Professor of Management and Organizations Michael R. and Mary Kay Hallman Fellow
Management and Organizations, Ross School of Business
University of Michigan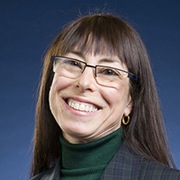 Cheri Alexander
Chief Innovation Officer and Executive Director Corporate Learning
Adjunct Lecturer in Management and Organizations, Ross School of Business
University of Michigan
Guest Lectures
John Beilein
Head Coach, University of Michigan Men's Basketball Team
Jeff Brodsky
Chief Human Resource Officer, Morgan Stanley
Rich Sheridan
CEO, Menlo Innovations