Helping students and instructors with teamwork.
Automated tailored guidance for student teams and their instructors.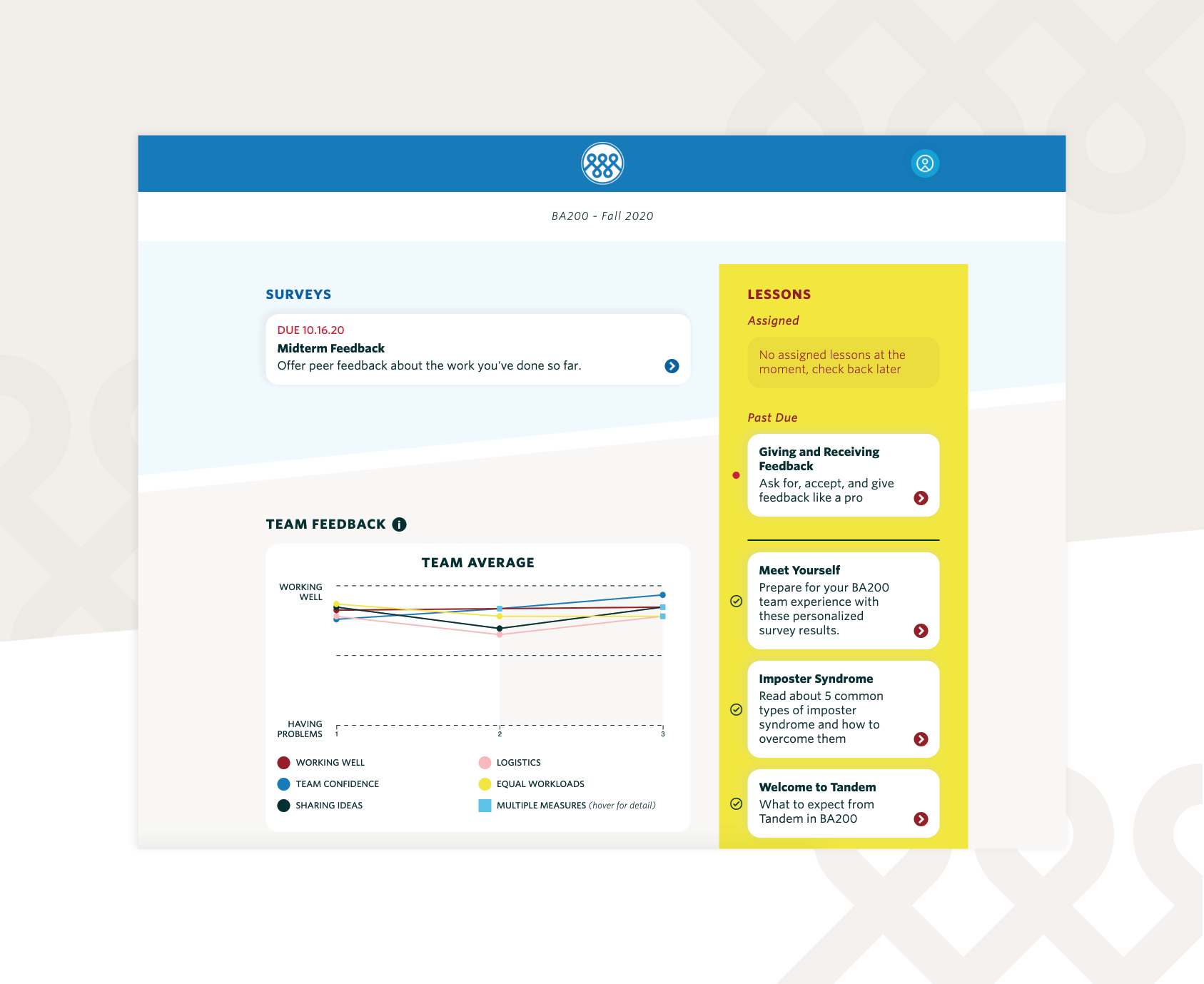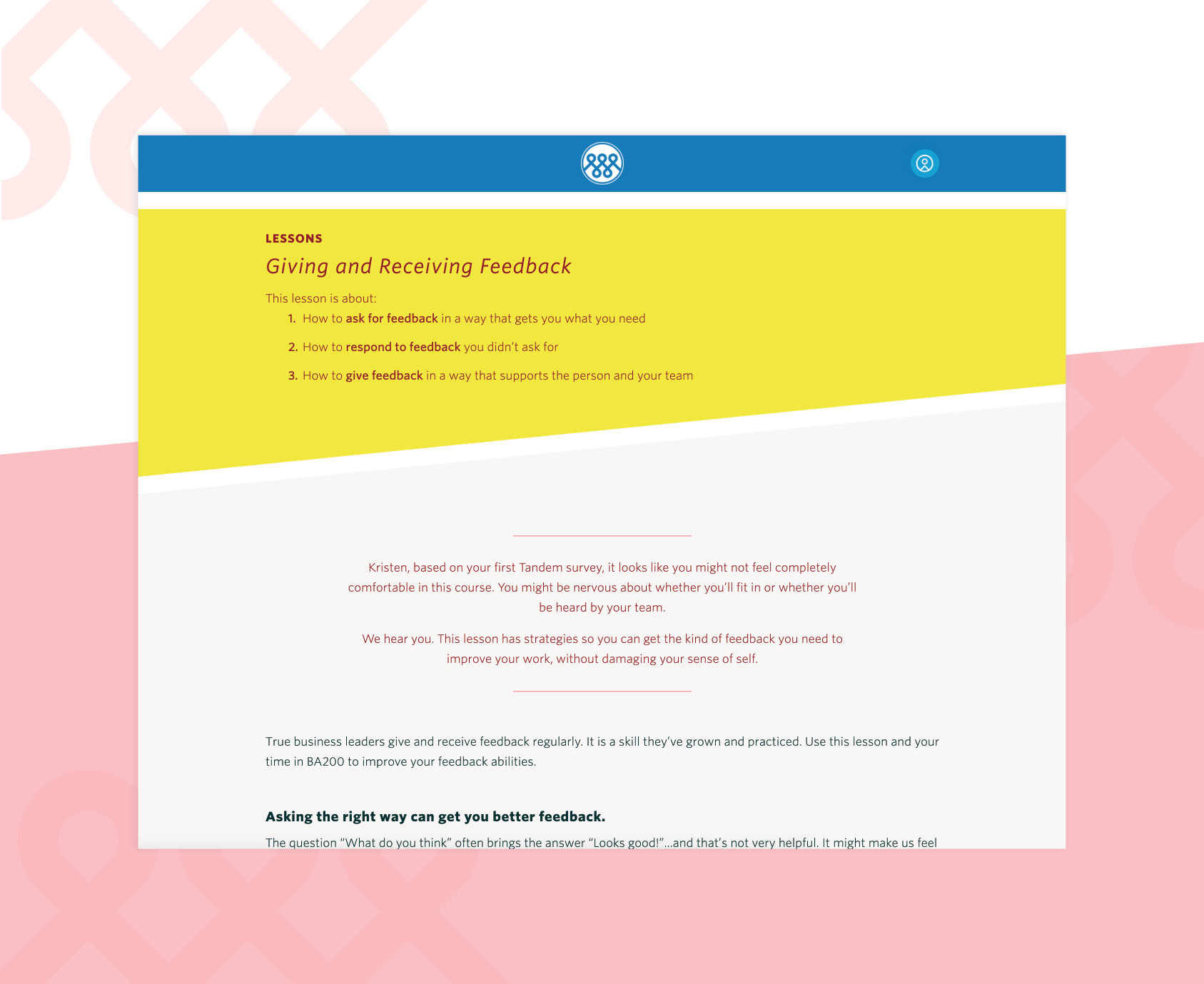 Tandem delivers personalized coaching content to students based on how their team is doing. The lessons that students receive include exercises to help them create plans, assess progress, and reflect on their own behaviors.
Tandem surveys students regularly so that instructors can monitor how the student teams are performing. Students see visualizations of their team's survey data so that they can be more aware of their team's health.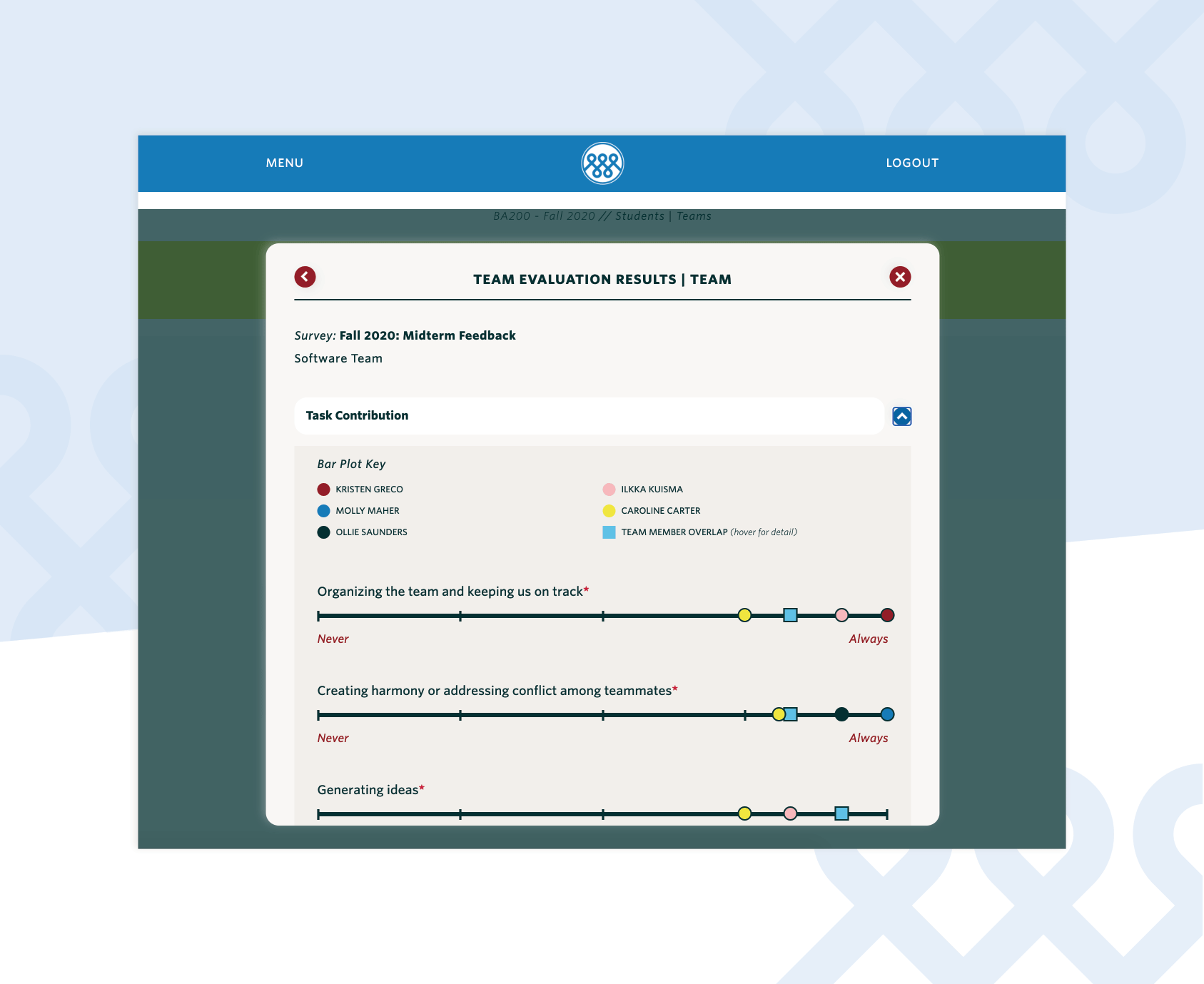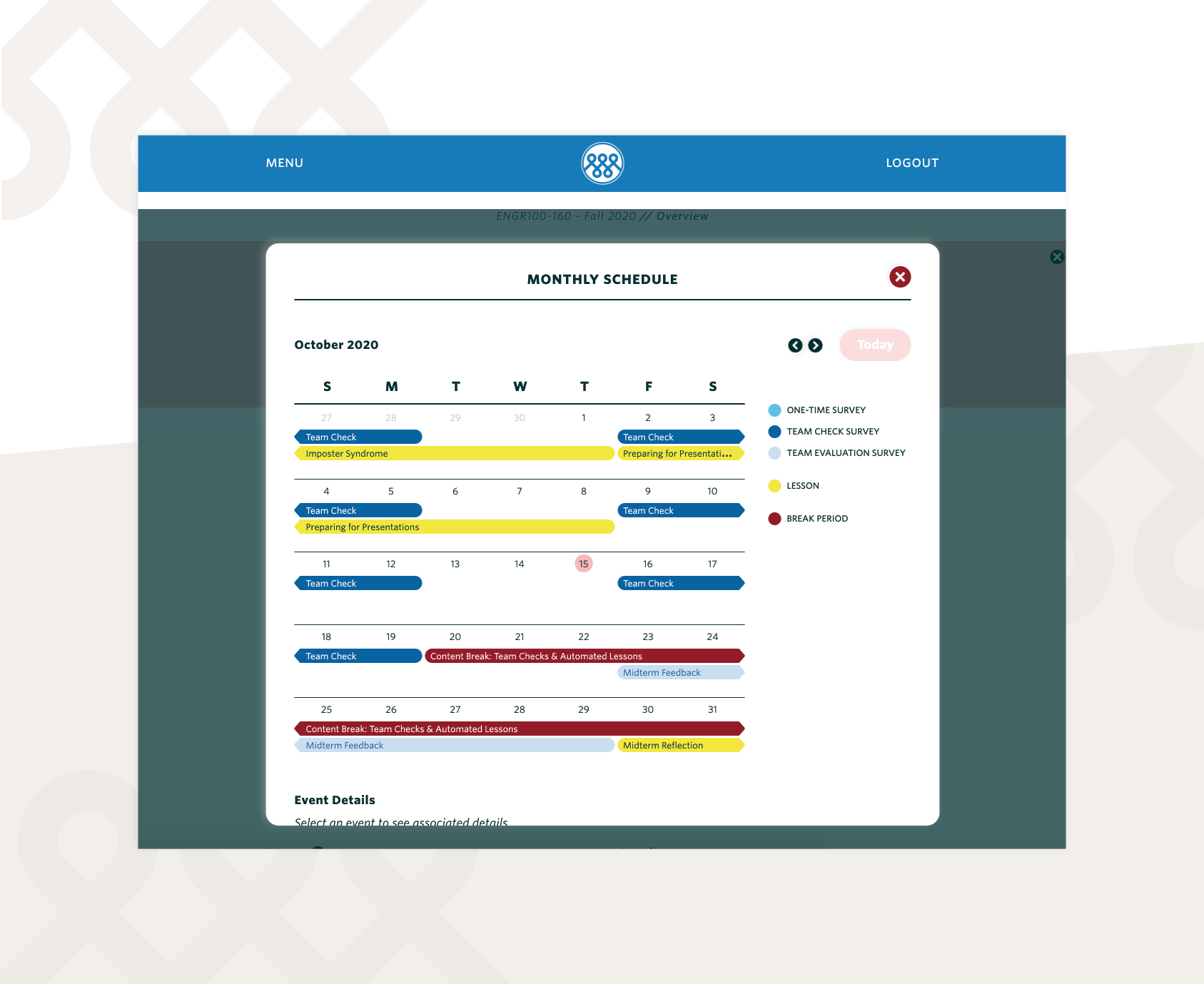 Tandem is flexible; each course or program can set their own schedule, use pre-made lessons or customize parts of the content to fit their course, and determine what student measures matter to them. Instructor views in Tandem include customizable performance categories that identify teams who need support.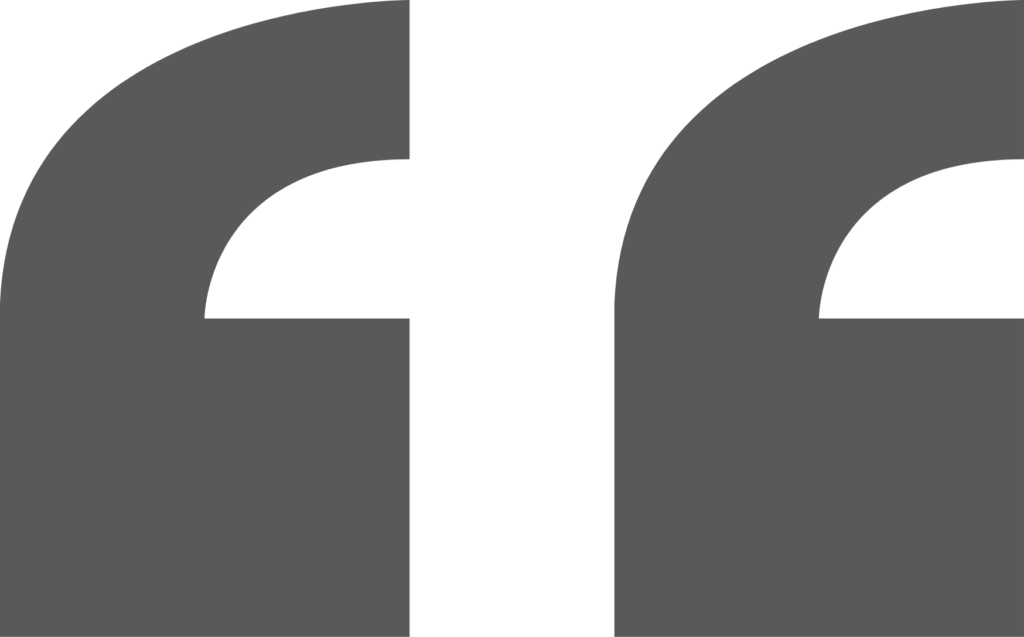 Tandem allows me to intervene in a team that is going to struggle before it struggles. I want to see evidence that teams are beginning to drift so I can step in to redirect before it becomes a problem. I want to give students the experience where they are expanding their teamwork ability, understanding the value of the other members of their team, and learning to lead teams, to be followers in teams, to listen. Tandem allows me to do that.