Rachel Niemer, Director of the Gameful Learning Lab
@rkniemer
The tradition began sometime in graduate school: every year some well-meaning aunt or uncle (or student or grandparent or random person I met at a party) would assume that I have the summer off, since I study/teach/work at a University. Certainly, I am not the only one to experience this phenomenon. For a time, the questions grated on me; "I wish," I'd say.
Even within University of Michigan, I hear an individual from one department ask someone from another unit, "Is summer slower for you?" Responses generally sound like, "It's different, but we're still busy." Of course both of those clauses are true, but I have learned, over time, to relish the different kinds of work I get to do during the summer.
As an instructor (and as a learning experience designer), the focus during the academic year has to be on supporting your students (or clients) through their learning journeys: observing their efforts, providing feedback, offering alternative explanations, helping them identify next steps, keeping the momentum going in the right direction. It is deeply rewarding work – I feel my successes and stumbles acutely in my chest during the academic year: A warm glow when a student/client crosses a threshold of understanding, an ache when I can't figure out how to reframe a topic so that they "get it."
The summer work, though, feels different. If the academic year is felt in my chest, summer feels like butterflies in my stomach. Summer work is all about digging deep, designing new things and building anticipation for the big reveal of what we've built. For some academics, energy is spent designing new hypotheses and experiments, others are working on new arguments and manuscripts. For those of us in the Gameful Learning Lab, this summer is about digging into a new initiative that will give instructors the space, guidance and foundation to (re)design a gameful learning experience for their students: a course design summer institute called "Going Gameful: Levelup your Teaching."
On July 24 and 25, 2017, instructors from higher education and K-12 are invited to Ann Arbor for the opportunity to dive into gameful course design. What's gameful course design, you ask? Gameful course design is an approach to creating learning experiences that draws from theories of motivation, the learning sciences and the principles of game design. Every gameful course has a unique design, but they all have some traits in common:
Students are offered choices in how they approach and demonstrate their learning,
The grading scheme frame is flipped from the traditional percentage-based system to a points-based system that builds from 0, and
One particular course grade distribution is not enforced, i.e. grades aren't given on a "curve."
We have planned a highly-interactive set of workshops for participants to apply gameful principles to their own course designs. Attendees will hear from, and talk to, students who have taken gameful courses, the experts in the Gameful Learning Lab and the burgeoning community of instructors shaping our understanding of, and experimentation with, gameful course designs. Dr. Barry Fishman, Arthur F. Thurnau Professor at the University of Michigan School of Information and School of Education, will provide the opening keynote on the first day of the institute. Paul Darvasi, educator, writer and game designer from Royal St. George's College and York University, will describe his "ward simulation," where his high school English students role-play the characters from One Flew Over the Cuckoo's Nest for an extended period of time.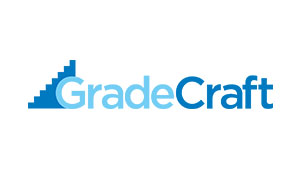 In addition to giving plenty of time for participants to dig deep into their gameful course designs, and to reflect on how gameful principles align with their own teaching philosophy, workshop leaders will expose participants to GradeCraft, a learning management system built to facilitate the transparency and unique grading structures of gameful courses. This summer, GradeCraft launches as a product that is available to any instructor to manage their courses.
Our hope is that the experience of the Institute reflects what it feels like to be an academic/educator during the summer: more focused and more playful than during the academic year. One of the components of the institute that particularly gives me "butterflies" (both butterflies of excitement and of nervousness) is our evening activity: a scavenger hunt around U-M and Ann Arbor. It is a new kind of event for me to implement, but I've really enjoyed similar ones at other conferences. Plus, I'm excited to show off Ann Arbor!
Registration for the institute closes on July 10. We have a limited number of scholarships available for U-M graduate students who would like to participate. The scholarship application is due by June 30. Go gameful, and join us on July 24th and 25th!