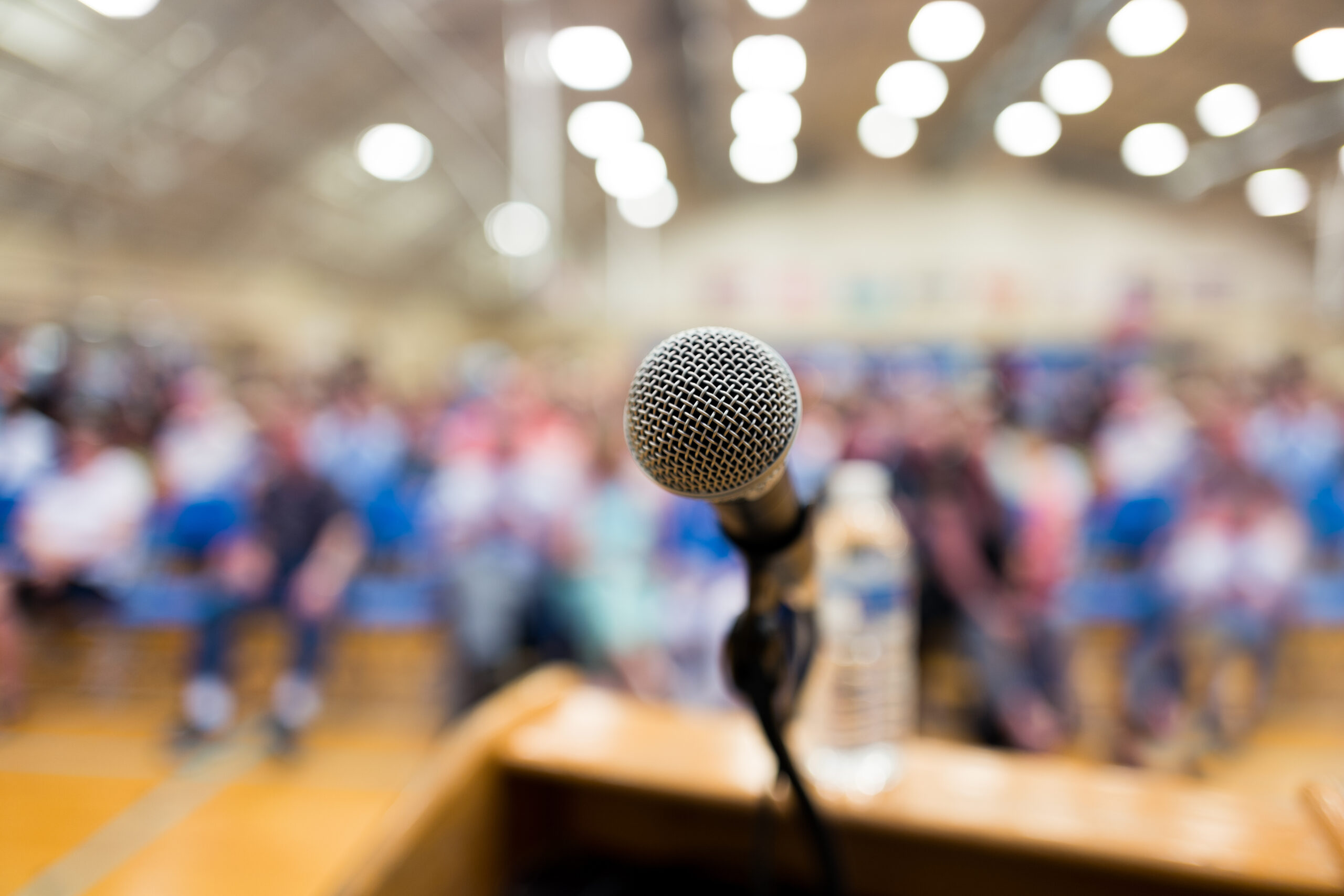 "Public engagement is essential to the core mission of the University of Michigan. It is not an optional program. It is not a side activity."
Sean Corp, Content Strategist
Year 2 of the Public Engagement Faculty Fellowship (PEFF) provided the advertised skill building, exploration of public engagement and highlighting of resources as expected. But many faculty who joined the program found that the most valuable aspect of joining the fellowship was meeting and being inspired by like-minded peers throughout the university.
The program is the mastermind of Elyse Aurbach, the public engagement lead, and Ellen Kuhn, the public engagement specialist, at the Center for Academic Innovation. They run the fellowship with support from partners throughout U-M, and said they have been blown away by the passion and the commitment of the two cohorts that have gone through PEFF so far.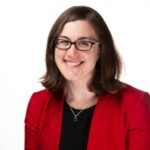 "One of the things I love about public engagement is that it keeps you in love with your science and scholarship," said Aurbach, who has a doctorate in neuroscience and has led a number of projects and organizations committed to science communication and public engagement throughout her career.
It was immediately clear that the 2021 cohort not only loved their scholarship, but also relished the opportunity to learn key skills in public engagement, understand the resources available to them within the university and, most importantly, create a bond within their peer group and learn from each other.
Apply Now | Applications Open for the Public Engagement Faculty Fellowship  
The 2021 cohort brought faculty together from schools and colleges all over University of Michigan's central campus in Ann Arbor — including the School of Education, the Medical School, Taubman College of Architecture and Urban Planning, LSA, SEAS, the School of Information, College of Engineering, and the School of Nursing — and they were all united by a shared belief in the mission of higher education and the role effective public engagement plays in that mission.
"I work in cities, and cities are about people. I'm interested in raising the voices that have been traditionally left out of our stories and of the world-building process," said María Arquero de Alarcón, associate professor of architecture and urbanism at Taubman.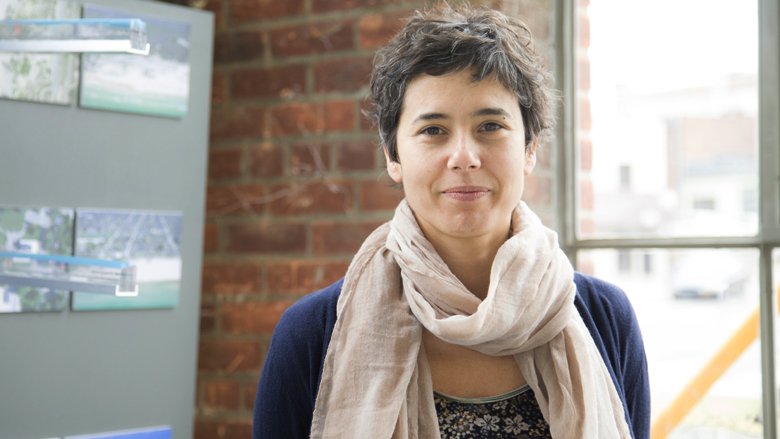 Arquero de Alarcón spoke via Zoom from an airport in Spain, her words muffled by the mask she wore but her words resonating clearly with the 12 others from the current and prior cohort who joined together via Zoom to reflect on the program after their 5-week intensive series of trainings, workshops, self-guided reflections and meetings with groups on campus that focused on engaging the public.
PEFF Partners | Advisory Board and Campus Design & Implementation Partners
"I was interested in the program because I wanted to find the time and space to do the work, the opportunity to build a sense of coalition with colleagues across different programs and because I think it is our duty to truly remake and reimagine the social contract that we have in Michigan, but also with the world," Arquero de Alarcón said.
For many within the cohort, many newer to academia, being a part of the program also offered them something exceedingly rare in their day-to-day working lives — time carved out and devoted strictly to learning about a subject they cared about that isn't typically part of the workload at a premier R1 institution like University of Michigan. Something outside of research, submitting papers, service, working on books or teaching classes.
It was a commitment they made to the program and a commitment they made to themselves, many said. And it was time well spent.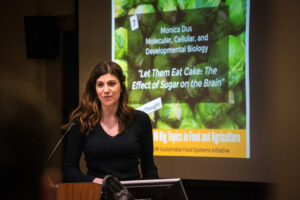 "This fellowship gave me the permission to actually spend time on what I wanted to do. I've been interested in this for a long time but even if there is something you care about it's hard to make even more time after really long hours of work," said Monica Dus, assistant professor of molecular, cellular and development biology within LSA. "Now I have the tools and I have the permission to do the work, and that meant a lot for me because it's often really hard to give myself permission to work on things that are maybe a little different than what is expected of me."
The PEFF program consists of Fellows and Mentor Fellows, those newer to public engagement theory and practice and those who are more seasoned, respectively. The program provides an interdisciplinary and intergenerational learning community and is split into two phases. Phase one is called the Studio Experience where the cohort spends a summer month in workshops supporting skill development, networking opportunities with campus units and external organizations focused on public engagement and assistance with larger project planning and proposal development.
Meet the Fellows | 2021 Cohort of the Public Engagement Faculty Fellowship
For fellows with specific public engagement projects in mind, they can submit a project proposal for Phase two, Project Support. If accepted, they can receive up to $10,000 and in-kind support from the Center for Academic Innovation and other public engagement units on campus.
The time commitment for the Studio Experience was steep, fellows said, with several readings and self reflections as well as weekly sessions, but the group agreed it was time well spent and an invaluable experience.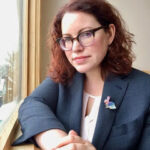 "You're often racing against an actual clock when you're pre-tenure to do a lot of different things and there are a lot of demands on your time," said Holly Jarman, associate professor of health management and policy in the School of Public Health. "I found it very valuable to have that dedicated space and reflection. And it allowed me to be inspired by some others in the cohort about why we're all here (at University of Michigan)."
And while becoming a member of the cohort and committing a summer of intensive study and reflection might at first be viewed as outside a traditional role, several members of the cohort said it was not only essential to their jobs as academics, researchers, policy advisers and teachers, but that public engagement was also a way to support young faculty and increase their visibility.
"Public engagement is a really big form of service. It is taking the three really big components of academia — the service, teaching and research — and putting them all together," said Dus. "And this program has given us the space and the training to do what we do well, will help us excel and will ultimately help the university and the people it serves."
"This program is really magical. And for those faculty in the early stages of their career, their voices and their work needs to be empowered, more celebrated and more amplified," said Arquero de Alarcón.
The ability to carve out the space, learn from each other, feel empowered by others doing work in public engagement and also to help shape the future of the young program was especially rewarding, Jarman said.
"To other faculty, I would say, 'Come join us,' " Jarman said. "Help us shape not just this program but shape the culture of the university. Public engagement is essential to the core mission of the University of Michigan. It is not an optional program. It is not a side activity. It needs to be integrated into everybody's sense of work that we do as an institution that serves the public. An institution that only exists because of the public."