Fellows and Mentor Fellows invited to learn from public engagement experts, explore new methods of engagement
Sean Corp, Content Strategist
The Center for Academic Innovation is seeking faculty to participate in the 2021 Public Engagement Faculty Fellowship program. The public engagement team is looking for faculty interested in significant learning or experimentation, with the goal of exploring different forms of engaged work, to serve as Fellows. Faculty more seasoned in Public Engagement can also apply to serve as Mentor Fellows to reflect deeply on their engagement work, participate in a dynamic community, and guide Fellows through learning and experimentation.
Learn More | Public Engagement Faculty Fellowship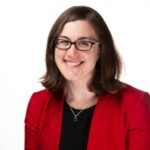 The fellowship program will bring together an interdisciplinary group of faculty interested in building community and learning skills and from each other and campus experts to effectively engage the public in the university's work, said Elyse Aurbach, public engagement lead for the center.
"The 2020 pilot year of the fellowship brought together an inspiring group of scholars working on a diverse set of impactful public engagement projects. We hope to build on this success with the 2021 cohort and foster a campus-wide culture supporting public engagement."
Applications are available on the Public Engagement Faculty Fellowship website. The application deadline is Dec. 1.
What will the Public Engagement Faculty Fellowship look like?
The fellowship has two distinct phases. The first is the five-week intensive Studio Experience of learning, workshops, and reflection. The second is the Project Support phase, during which Fellows can scope and complete a public engagement project with financial and in-kind support from the center and other campus units.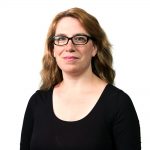 "We are looking forward to including faculty from across campus in next year's Studio Experience and supporting innovative public engagement projects through funding and in-kind support. I encourage faculty from all disciplines to apply for this fellowship: it is a unique opportunity to get support in bringing your scholarship to new audiences and ensuring its relevance to our publics," said Rachel Niemer, the center's director of outreach and access.
Studio Experience: May-June 2021
The Studio Experience helps Fellows understand the breadth of public engagement opportunities, practice critical skills to improve public engagement efforts and develop a project plan for a long-term public engagement project. The five-week Studio Experience brings the cohort together in a series of online and potentially in-person sessions to build community, attend skill-building workshops, discuss and reflect as a group on what was learned. Fellows also receive mentorship from experienced faculty and partners representing the diversity of public engagement at the University of Michigan. During the Studio Experience, Fellows will also have the opportunity to complete two smaller public engagement projects before developing a project plan and proposal for a more ambitious project.
Fellows who complete the first phase receive $1,500 as discretionary research funds and are eligible for the second phase of the fellowship. Mentor Fellows receive $2,000 as discretionary research funds but are not eligible to propose a project in the next phase.
Learn More | Fellows and Mentor Fellows Discuss Public Engagement and Their Studio Experience
Project Support
In the second phase of the Fellowship, Fellows may submit the proposal they developed during the Studio Experience for the opportunity to receive up to $10,000 in project funds and 18-months of in-kind support. In this phase, Fellows work closely with a public engagement host unit on campus to implement their project. They can also receive additional in-kind support from the center, including support in developing materials to share the impact of their public engagement projects.
Apply to be a Fellow
University of Michigan-Ann Arbor faculty from all schools and colleges are encouraged to apply, including Lecturers III and IV, curatorial faculty, tenured and tenure-track faculty, research faculty, and clinical faculty. The Public Engagement Faculty Fellowship is designed for faculty interested in deep reflection, exploring different forms of public engagement, and building community with other scholars.
Apply Today | Public Engagement Faculty Fellowship Application Information
Apply to be a Mentor Fellow
Faculty with more extensive public engagement experience – whether partnering with communities on a mutually beneficial project, engaging with the media, or testifying to policymakers – are encouraged to consider a Mentor Fellow position. As with the Fellows program, we welcome Mentor Fellows from all disciplines and backgrounds with different kinds of public engagement. Faculty at any career stage may act as Mentor Fellows, though the opportunity is designed for mid- or late-career faculty.
Questions?
If you are interested or have questions, you can email peff.admin@umich.edu. Faculty interested in discussing the program, application, and the benefits of participation can attend a virtual coffee hour with members of the public engagement team: