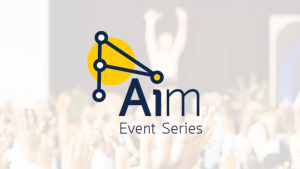 The beginning of this academic year is certainly unlike any other. While we can't all be in person, that doesn't mean we can't come together virtually to learn, talk, innovate and collaborate.
The Center for Academic Innovation remains committed to inviting innovative thought leaders from the University of Michigan and across higher education to join us virtually this fall, highlighted by our Academic Innovation at Michigan (AIM) Event Series. These events are designed to connect students, faculty, staff, alumni, and the public with prominent thought leaders in higher education, and to connect with each other. Each subgroup in this series is designed to share knowledge and research; bring expert voices in education to the U-M community; showcase the work of our student innovators, faculty collaborators, and talented teams; or convene like-minded scholars in communities of practice.
We hope to see you throughout the fall at these virtual events.
AIM Research
AIM Research (formerly AIM Analytics) is a seminar series for researchers across U-M interested in research and learning analytics. The field of learning analytics is a multi- and interdisciplinary field that brings together researchers from education, learning sciences, computational sciences and statistics, and all discipline-specific forms of educational inquiry.
AIM Research: Supporting Student Equity by Supporting Faculty and the Instructional System
Thursday, November 5, 12-1:30 p.m. ET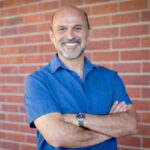 We are thrilled to welcome Marco Molinaro, assistant vice provost for educational effectiveness at UC Davis. Molinaro has more than 20 years of educational experience creating and leading technology applications for instruction, scientific visualization and simulation, curriculum development and evaluation, and science exhibits for students from elementary school through graduate school and for the general public.
REGISTER FOR THIS VIRTUAL EVENT
AIM XR (Extended Reality)
AIM XR is an event series hosted by the Center for Academic Innovation exploring how extended reality (XR) is being used in higher education and beyond. This speaker series is part of the campus-wide XR Initiative, which engages campus on the topic of XR in a variety of ways. This initiative asks how we can leverage emerging XR technologies to strengthen the quality of a Michigan education, cultivate an interdisciplinary scholarly community of practice at Michigan, and enhance a nationwide network for academic innovation. Learn more about the initiative on our XR initiative page.
AIM XR: Developing a Chemotherapy Treatment Simulation in Virtual Reality with Professor Michelle Aebersold
Thursday, October 29, 1-2:30 p.m. ET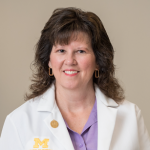 This session will feature an immersive experience using the virtual platform, VirBELA. It begins with a networking session from 1-1:30 p.m. to allow attendees to become familiar with and comfortable with the VirBELA platform. Any additional time can be used to network with other attendees. The presentation from Dr. Aebersold will begin promptly at 1:30 p.m.
REGISTER FOR THIS VIRTUAL EVENT
Additional Virtual Events
Good With Words Webinar Series: Writing Good Papers (and Abstracts)
Wednesday, October 21, 12-1 p.m. ET
Student Academic Innovation Fund (AIF) Information Session
Tuesday, October 27, 1-2 p.m. ET
Bringing Your Community Engaged Course Online
Thursday, November 19, 3-5 p.m. ET
Public Engagement Faculty Fellowship Coffee Hours
Applications for the 2021 cohort of the Public Engagement Faculty Fellowship open Oct. 12. Join members of the Center for Academic Innovation team to discuss the program, application, and benefits of participation during these virtual coffee hours.
Connect With Us
Are you interested in having your research featured or serving as a guest speaker for a future Center for Academic Innovation event series? Do you have an innovative topic worth exploring? We'd love to hear from you. Please contact Trevor Parnell, Events and Marketing Specialist at tparn@umich.edu.