James DeVaney
Associate Vice Provost for Academic Innovation - Founding Executive Director, Center for Academic Innovation
James DeVaney grew up in a college town where creativity, excellence, impact, and equity often thrive. Inspired by the ways in which inclusive university communities fuel compassion and discovery, he went on to work with more than 60 universities around the world. Through this work it became clear that the social contract between institutions of higher education and the publics we serve is up for renewal. It also became clear that in order to unlock our collective potential, we must build perpetual and inclusive learning communities made up of learners that reflect the diversity of the world around us. I came to the University of Michigan to help build a nationwide network of academic innovation and to help a growing U-M community to challenge new frontiers in global, engaged, and lifelong learning. I believe the great public research university has a unique and vital role to play in shaping the future of higher education and creating a more compassionate and equitable world.
James DeVaney is a longtime advocate for the transformative power of design and innovation in higher education. He currently serves as the Associate Vice Provost for Academic Innovation at the University of Michigan. He is also the Founding Executive Director for the Center for Academic Innovation. In this capacity, he works at the intersection of strategy, design, policy, and technology on a variety of University-wide programs and initiatives.
James works with faculty, administrators, students, and alumni to extend U-M's academic excellence, expand the institution's public purpose, and foster equity and inclusivity in higher education. He also works on a range of multi-institutional initiatives to help build a nationwide network of academic innovation.
James is a frequent speaker and is a member of the Advisory Committee of the National Center for Institutional Diversity (NCID), the Coursera Council, the edX Policy Committee, and the IMS Global Executive Strategic Council. On occasion, James consults for other universities, educational organizations, and governments on digital strategy, global engagement, policy and organizational design.
Prior to his role at U-M, James served as a senior director at Huron Consulting Group where he co-founded the firm's global education and digital education practices. Previously, he lived in the United Arab Emirates where he established the firm's presence in the MENA region. James has worked with and provided strategic counsel to more than 60 universities in more than 15 countries across the Middle East, North Africa, Europe, Australia and North America. In addition to world-class research universities, James has advised startup colleges and universities, new educational ventures, international branch campuses, government agencies, national libraries, museums, think-tanks, social enterprise organizations, and K-12 focused nonprofits.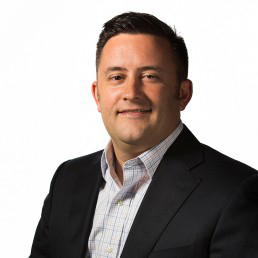 Updates from the Executive Director